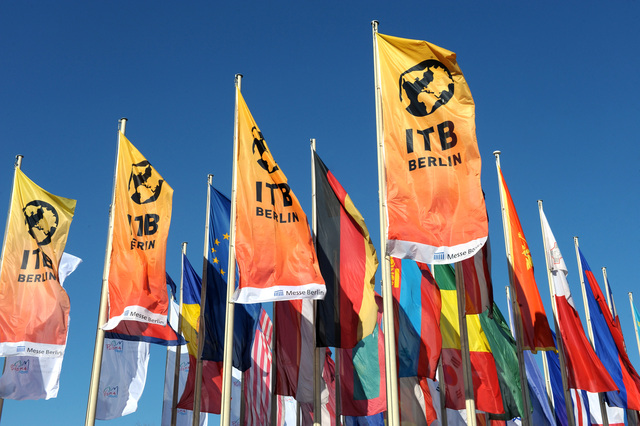 Economy Minister Zdravko Počivalšek presented Slovenia as "one of the world's leading green destinations" as he delivered the opening address of the convention segment of the ITB Berlin tourism fair on Wednesday.
The minister said that Slovenia, which is a partner state at convention and culture segment of the fair, was a green, active and healthy centre of Europe and highlighted the country's diversity as one of its key advantages.
Počivalšek, who called for a responsible vision of tomorrow, pointed out that Slovenia recorded almost 11m tourist overnight stays last year, which is five times its population.
Tourist arrivals were up by almost 10%, he added, noting that such growth required extra responsibility on the part of all stakeholders.
"Our first and foremost responsibility is the quality of life for the citizens as well as for the visitors," he said, speaking of sustainability as key for "quality, stability and prosperity".
The minister moreover highlighted that Slovenia had enshrined the right to drinking water into its Constitution and that Ljubljana had been the European Green Capital in 2016.
Also, Slovenia became in 2016 the world's first country to be declared a green destination by the Netherlands-based organisation Green Destinations, Počivalšek pointed out.
Slovenia's presentation at the world's largest travel industry show will be its biggest to date.
Already today, the country will also host a green panel entitled Slovenia Makes You Green, featuring Počivalšek, climatologist Lučka Kajfež Bogataj and adventure pilot Matevž Lenarčič.
The focal point at ITB Berlin will be Slovenia's 202 m2 stand that will highlight spas, historical cities with a special emphasis on Ljubljana and sustainable tourism./IBNA
Source: The Slovenia Times