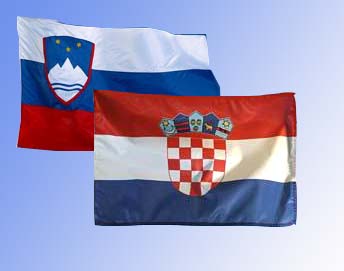 Despite Croatia's decision to withdraw from arbitration proceedings, Slovenia prepares for the verdict
Slovenian President Borut Pahor and Foreign Minister Karl Erjavec said on Tuesday that Slovenia was committed to good bilateral relations with neighbouring countries, and stressed that Slovenia and Croatia should avoid any statements which would harm their relations in anticipation of the decision of the arbitration tribunal on their border dispute, reports Večernji List on January 3, 2017.
Slovenia expects that the arbitrators will this year issue a verdict on the border dispute with Croatia, for which Slovenia must be well-prepared and, in the meantime, it should avoid any statements which could undermine good bilateral relations, warned the Minister.
The strategy which the Slovenian government should adopt in anticipation of the arbitration results will show whether Slovenia can count on a peaceful settlement of this issue, in order to be able to devote itself to other domestic and international ambitions, said Pahor. According to the Slovenian President, Slovenia should strive to prevent relations with Croatia from getting worse because the implementation of the arbitrators' decision will be in itself "a very challenging project".
If Slovenia does not succeed in such a strategy, then the situation which existed during the Slovenian blockade of the Croatian accession negotiations with the EU could be repeated, which would mean that Slovenian politics would be overwhelmed and paralyzed with the issue, which must be avoided, said the Slovenian President. "It is imperative that we prepare ourselves, Croats, the European Union, but also the entire international community, for the situation in which we will find ourselves after the arbitration tribunal announces its verdict", said Pahor./IBNA
Source: total-croatia-news.com