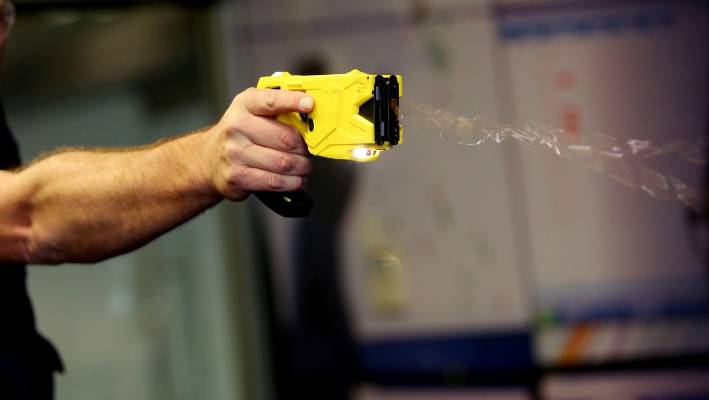 Several Slovenian media reported that, as of July 1, the police in this country will be equipped with x2 tasers.
In addition to the 25 instructors, 237 police officers from 20 police units have been trained to use the 20 sets of Taser X2 electric stun guns that the police have.
The Delo newspaper explains that police officers who will be armed with electric stun guns will also have to carry a camera that is active at all times. Any use of electric stun guns is recorded. According to the law, their use is justified only if they cannot otherwise control resistance or attack with a weapon or other dangerous object that endangers the life of a police officer or someone else, or prevent self-harm if there is an imminent risk of serious injuries or serious consequences for the person. Stricter conditions for use are set in cases of children, the visibly ill, the elderly, the disabled and pregnant women.
Although the legal basis for the use of electric stun guns for police officers has been in place for almost three years, police officers have not used this new coercive device so far, as all doubts and concerns about it are supposed to be resolved first, the newspaper Mladina reminds. These fell away somewhat quickly after the new government took office.
The first Janez Janša government tried to introduce electric stun guns. For this purpose, the then Minister of the Interior, Dragutin Mate, in 2006 ordered a two-year trial period for the use of paralysers. But the police officers did not feel the need to use paralyzers, as they did not use it even once during that time. After a decade of political negotiations on the reasonableness and necessity of introducing an additional repressive tool in the police, the electric stun guns have been legalized by the government of Miro Cerar. This is due to the alleged need to facilitate border protection due to the arrival of a slightly larger number of refugees.
The public calculates that stun guns would be used as a repressive device in case of anti-government demonstrations, which are more often in the last several weeks./ibna