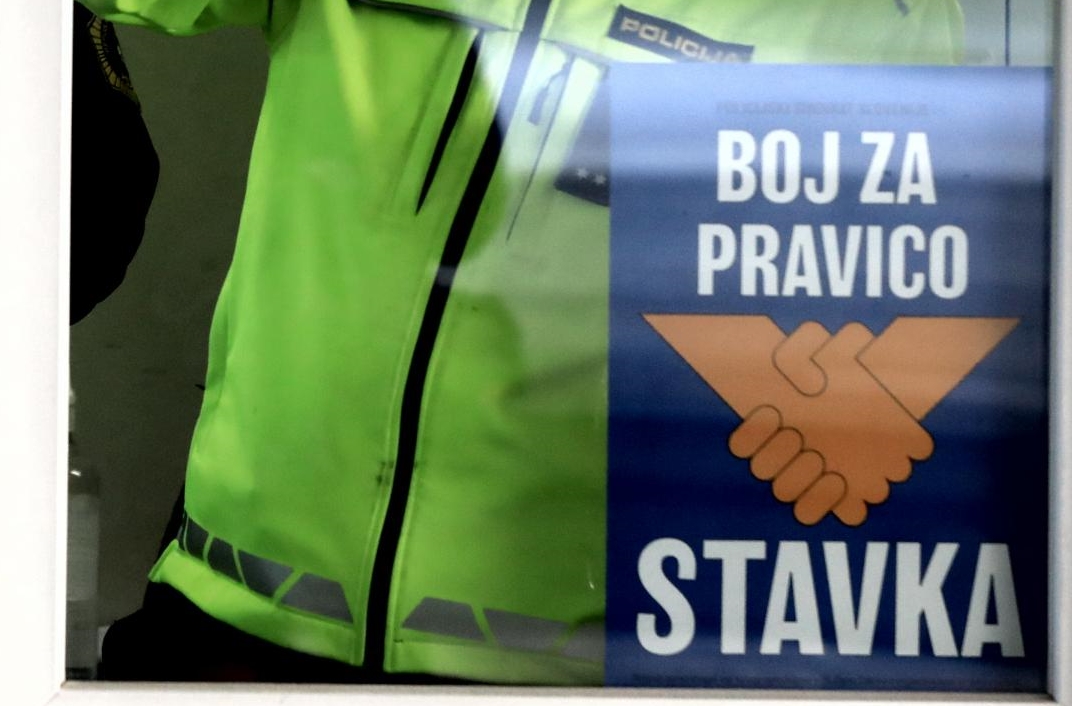 About 5,000 police officers from one of the two police unions in Slovenia kicked off a strike on Monday morning which, as they said, will last until recent decisions are recalled.
"This strike may seem unusual and unjustified because it was not announced by both police unions. In fact, the PSS is obliged to do everything necessary to protect the rights of its membership. We do not know why the SPS (the second union), although it was invited to join the strike, is avoiding that. It is even less understandable because it is to the detriment of the membership and of all police employees who have suffered fighting for their rights. The SPS members are the only ones who can answer that, so we do not want to speculate on this. The PSS constitutes a representative union in the police, the Ministry of the Interior and state bodies, and based on the decision of the body can announce and carry out a strike in the police," the Trade Union that organized the strike notes in a statement.
The statement added that police officers will protect their right to two higher pay grades, promotion in 2021, the possibility of regulating their specific rights from work in the police in a collective agreement on activities (which will apply exclusively to police employees), as well as their interests, through clear messages for unilateral government interference in existing rights to not be accepted! "Without a strike, you will otherwise convey a clear message to the employer to waive your rights!"
Interior Minister Aleš Hojs announced that he would be talking to the unions, stressing however that he would not allow them to blackmail him. As he said, the union has concluded certain agreements with the previous government and all points of the agreement have been fulfilled, including the one that is now prominent in the police union.
According to the Law on Organization and Work in the Police, during the strike, police officers are obliged to ensure the safety of people and property, prevent, detect and investigate crimes, discover perpetrators and other wanted persons and hand them over to the competent authorities, protect certain persons, facilities and the premises of state institutions, maintain public order, control traffic on roads and state borders. /ibna