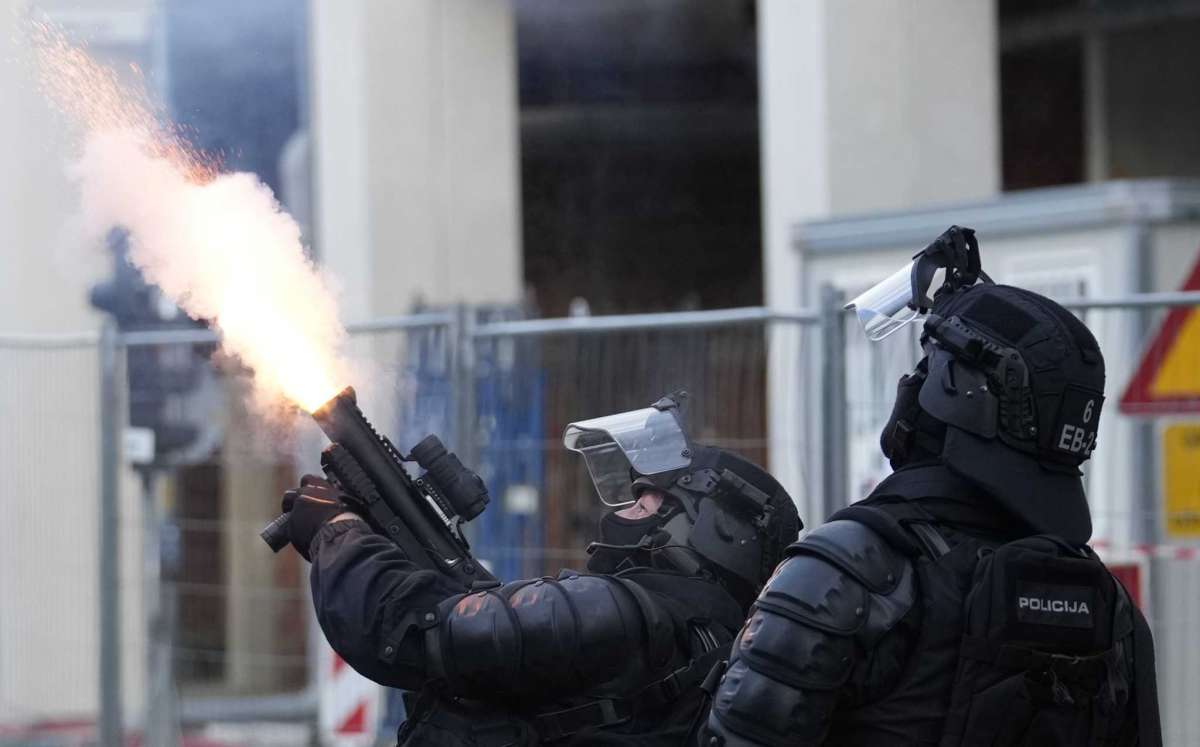 Slovenian Police detained three people who participated in the riots on Tuesday on suspicion of a crime against public order. Among others, Zoran Stevanović, the leader of the political party Resni.ca and one of the initiators of protests against government anti-Covid measures, was detained in the evening, around 9 pm. Earlier, the police also detained rapper Zlatko, who called for a march through Ljubljana.
Police are continuing to collect information, and are dealing with several crimes. Among other things, the protesters damaged police service vehicles.
Two people needed medical help due to the inhalation of a gas or tear gas, and six police officers were slightly injured.
Around 3,000 people, according to police, attended yesterday's protest, which after the initial gathering on Republic Square (Republic Square) moved to the streets of Ljubljana again. Several police units participated, as well as a special unit, cavalry and air police unit.
The protest was again not reported, and after less than two hours, despite warnings, the participants left Republic Square and took to the streets. Police, therefore, called on the participants to disband the rally for security reasons, but the crowd did not heed the calls.
According to the report, the rioters continued to violate public order in a serious and massive manner, including throwing various objects at police officers and vehicles. As the protesters did not disperse despite the orders, the police used a water cannon and tear gas on Slovenska cesta. As N1 TV reported yesterday, the police used as much tear gas as ever in Ljubljana.
The protesters then returned to Republic Square, then marched in the direction of Tržaška cesta and across Tivoli towards Celovška cesta. "The safety of the railway overpass was also endangered, and the traffic was stopped to ensure safety," the police said in a report of protest.
At around 7.30 pm, small groups were detained in the centre, violating public order, and various objects were thrown at police officers, among other things. According to police, they managed to restore public order just before 9 pm, at which point they dispersed the crowd.
Today Ljubljana hosts the EU – Western Balkan summit and police ordered the limited movement in some areas of the capital. But, still is possible that protesters use the presence of the highest European officials to gather again and express their dissatisfaction with anti-Covid measures.
Source: N1