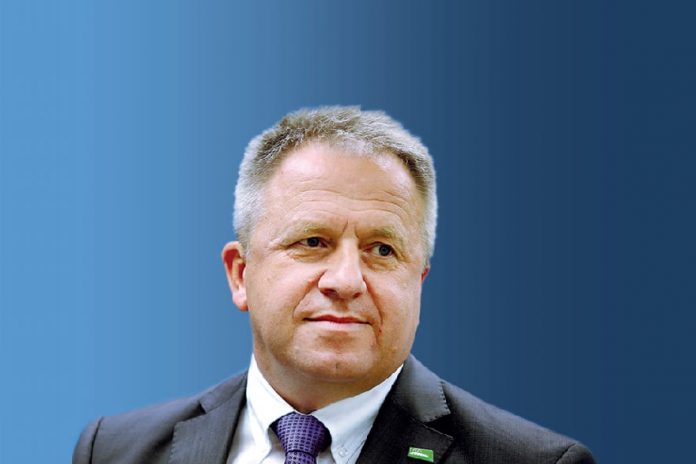 Slovenian Economy Minister Zdravko Počivalšek appears to be on track to surviving the ouster motion filed against him by four opposition parties over murky respirator and PPE purchases, as a marathon debate protracted late into the evening on Thursday.
The coalition backed him, speaking of an unjustified political attack on a minister who did well amidst chaotic conditions, while the opposition spoke of war profiteering.
Robert Pavšič of the Marjan Šarec List (LMŠ) led the main opposition's efforts in the marathon session, repeating the accusations regarding purchases and procedures lacking of transparency and bearing heavy costs, that allowed profits for the government's cronies, and regarding the alleged misleading of the public and corruption.
"You manipulated – maybe you followed orders, but you are responsible nonetheless. Above all, we are not convinced by your claims you were saving lives – it was perhaps wallets you were saving instead", Pavšič said.
The main opposition mostly took issue with the government's decision to task the ill-equipped Commodity Reserves Agency with the purchases and to use intermediaries instead of buying directly, all with the intention of enabling commissions.
"This is why they immediately shelved the bids that allowed direct procurement and organised logistics", argued Miha Kordiš of the Left, one of the most outspoken critics of the developments. He noted that Croatia, for instance, had been buying directly from China.
While Kordiš accused the government of having engaged in organised crime, Franc Trček of the SocDems spoke of war profiteering, arguing margins of over 100% could not be labelled any other way.
Počivalšek, who spoke of malicious and exaggerated lies levelled against him, denied having stated that direct procurement had not been possible legally and argued that the government had decided to use middlemen because this allowed it to shift all the risks onto them.
"I bear full responsibility for this, without any fear", he said, arguing intermediaries had been the only rational thing to do in the chaotic situation.
Another major point of contention was respirator purchases, more precisely a EUR 8 million contract signed for 220 respirators from the Geneplanet Group, even though these respirators had not been assessed favourably by medical experts.
A whistleblower said the deal – which was scaled down after it flooded the media – had been confidentially described by Počivalšek as a deal for the senior coalition Democrats (SDS), an accusation raised again today by the LMŠ'š Pavšič.
Marko Pogačnik of the SDS said the government had published all contracts and called on the Court of Audit to examine the procurement. He added it had been "the standard suppliers in Slovenian healthcare" that had had the highest price margins and that he believed the attacks started when these suppliers were excluded.
PM Janez Janša wrote on Twitter that "the primary school-level reading of the motion against Počivaček, written with much strain like an essay, reveals all the intellectual and moral misery of leftist politics, whose failure to act is to blame for most of the deaths caused by coronavirus". /ibna