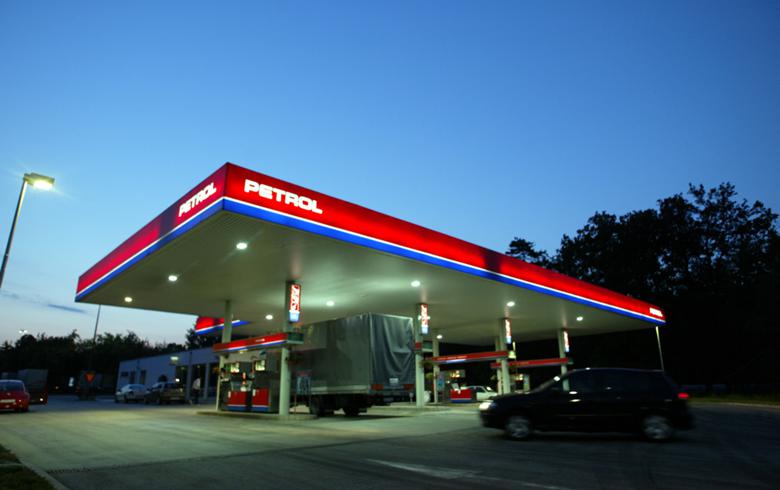 Slovenian oil distributor Petrol recorded a net profit of 18.6m euros in the first six months of this year, slightly less than half of last year's result in the same period. After a profit of 20.5 million euros in the first three months, the epidemic resulted to a loss of 1.9 million euros in the second quarter.
This is the first quarterly loss the oil trader has suffered since the last quarter of 2010, according to Delo newspaper.
Sales revenue in the first six months amounted to 1.533 billion euros, 28% less than in the first half of last year. In the second quarter, sales revenue nosedived by 41 percent to 616.8m euros.
The drop in revenue is partly a consequence of lower fuel prices, and partly a drop in sales due to the epidemic. In the first half of the year, Petrol sold 1.51 million tons of petroleum products, which amounts to an 18% loss YoY. In the second quarter alone, sales of petroleum products fell by 19 percent.
However, in the first three months, Petrol managed to keep the sales margin (the difference between sales revenue and the cost of materials sold) almost unchanged. In the second quarter, the margin collapsed by 35 percent year-on-year, which also resulted to the group recording a deficit. Given the movement of stock prices on the market, it can be concluded that the loss is a consequence of insufficient stocks of motor fuels at the beginning of the epidemic. The distributor, according to Delo's assessment, is on average always in stock for about two weeks of fuel consumption under normal circumstances. Those stocks were enough for significantly more time in April. However, as prices dropped sharply soon after the epidemic erupted, and most fuel prices in Slovenia are limited and determined according to stock exchange prices, it is expected that they will sell that fuel with a significantly lower margin than usual.
Petrol uses derivative financial conditions to hedge against the risk of price changes and exchange rate fluctuations. However, these instruments are generally not efficient enough in the event of large price shocks. Petrol's announcements show that in the first quarter it managed to make a profit of 11.4 million euros on derivative financial instruments, excluding the effect of exchange rate differences. /ibna