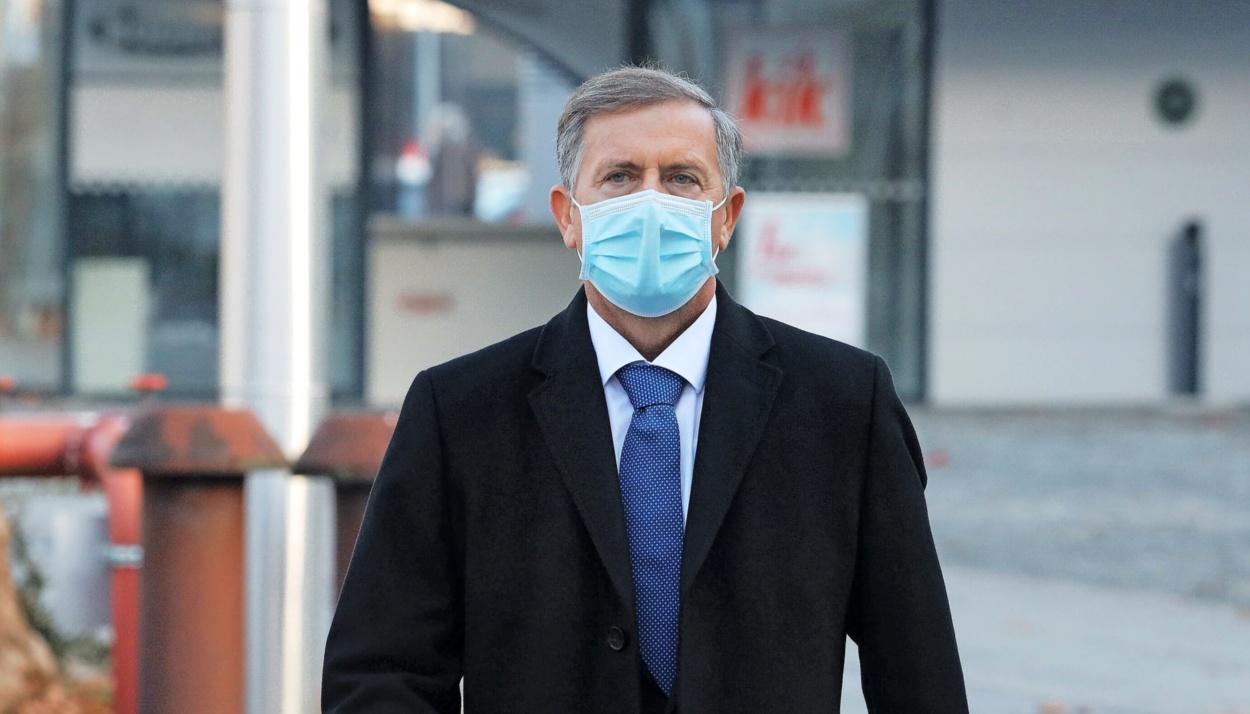 The executive board of DeSUS (Party of Slovenian Pensioners) is proposing to the party council that it leaves the coalition with Janez Janša and supports the party president Karl Erjavec as PM-designate for a possible new government, the party confirmed. If the members of the Council vote today to leave the coalition, it remains to be seen how the party's deputies will act and whether they will respect the decision.
The DeSUS deputies, in addition to the SMC MPs, are key to the success of the no-confidence vote in the Government announced by the opposition parties LMS, SD, the Left and the SAB.
However, even according to the latest information, the possibility of some DeSUS MPs deciding on an independent path remains on the table, in case the party council decides to leave the coalition with the SDS, the party led by Janez Janša. Namely, the deputies have pointed out several times that they do not approve of some moves of the incumbent Prime Minister which disturb the public, yet they are satisfied with the fulfilment of the coalition agreement and the demands of DeSUS. Four DeSUS MPs also "stood on the brakes" when Erjavec proposed leaving the government just two days after being re-elected party president.
When DeSUS leader, MP Franz Jurša, arrived at the party session, he only stated that he was not expecting anything new today. Health Minister Tomaž Gantar said he did not know whether the deputies would respect the will of the party, however his feeling was that they would.
The party council's conclusions will become known in the next few hours.
According to Juliana Bizjak Mlakar from the Gorenjska provincial organization, there are enough reasons to leave the coalition. "However, we will see which arguments will be raised for leaving the government, and which ones against such a decision," she said upon arriving at the meeting of the Party Council. In her opinion, an adequate reason to leave the coalition lies in the fact that the government did not protect the most vulnerable groups amid the epidemic, resulting in Slovenia being the leading country in terms of Covid-19 mortality.
The Department of Health is headed by a deSUS minister, however Bizjak Mlakarjeva points out that the Ministry of Labour, Family, Social Affairs and Equal Opportunities is headed by the NSi. As she said, they did not provide measures to prevent the new coronavirus from permeating nursing homes. However, it is true that the health system did not ensure that those infected with the virus were moved from nursing homes to appropriate places, she noted.
Regarding Erjavec's relationship with the deputies, Bizjak Mlakar said that the president was responsible for finding solutions to keep DeSUS in the political landscape. /ibna