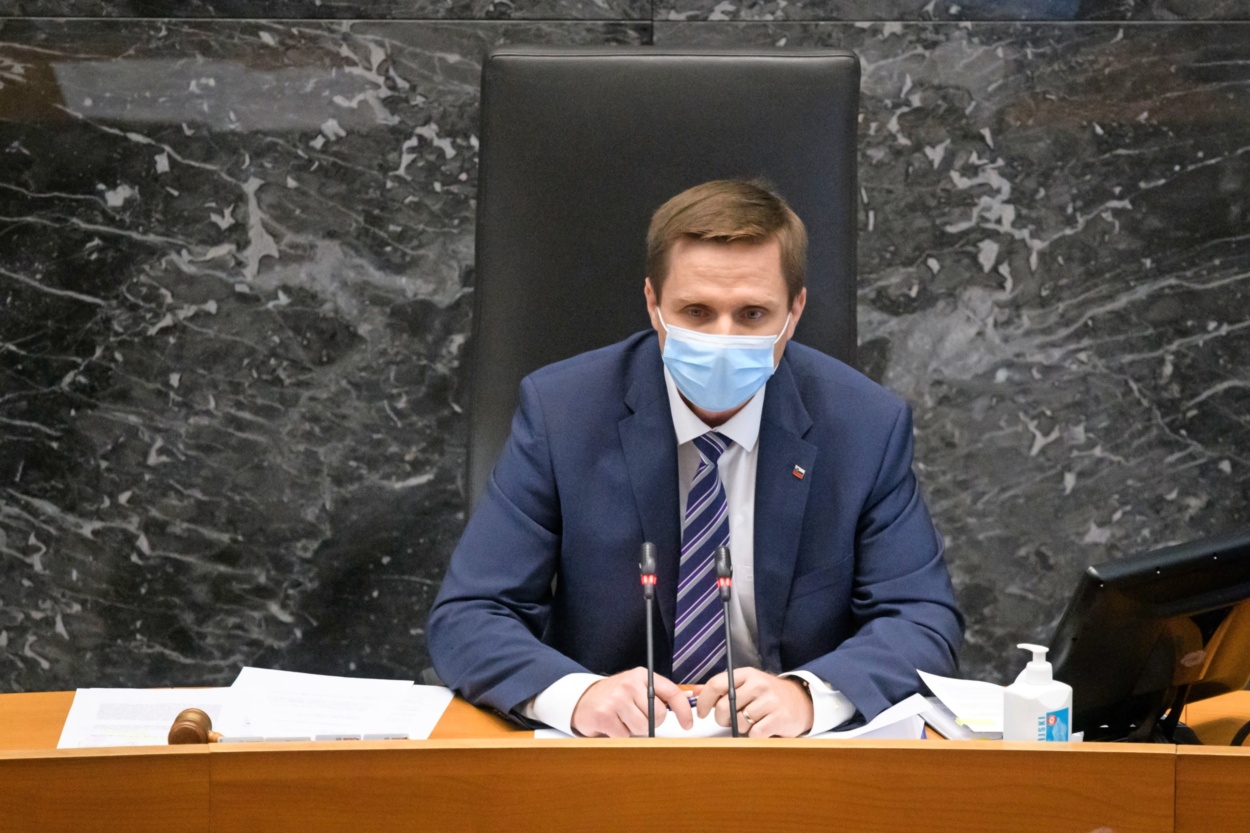 National Assembly of Slovenia Speaker Igor Zorčič said Slovenia would seek to accelerate the enlargement process during its EU presidency as he took part in the summit between the European Parliament and parliamentary speakers from the Western Balkans in Brussels on Monday, which noted the role of parliaments in the enlargement process.
For Slovenia, the meeting was interesting mainly from the aspect of its presidency of the Council of the EU, being that the Western Balkans is one of the presidency's priorities, Zorčič told reporters in Brussels after the meeting.
He believes the signals from the meeting indicated a major challenge for the Slovenian presidency.
The debate showed "the idea of the enlargement process is still very much alive and enjoys support in the broader parliamentary segment".
But he also noted some bilateral divisions, including the row between North Macedonia and Bulgaria, with the latter blocking accession talks with Skopje over the Macedonian language and identity.
Zorčič indicated that Slovenia will try to speed up the process to integrate the region into the EU during its presidency. The country is considering to host a meeting of parliamentary speakers from the Western Balkans.
"The Western Balkan countries are in our close neighbourhood, we are linked historically and have well developed economic cooperation, which makes us the more motivated that the EU should enlarge to countries in the region," Zorčič said at the meeting as quoted by the Slovenian permanent mission in Brussels.
He warned of the negative aspects of the slowdown in the enlargement process. "Further delaying of the integration process would be detrimental to Western Balkan countries, which are committed to EU ideas as well as to the European efforts to secure lasting peace, stability and cooperation in the region and to establish European standards and values," said the speaker.
At the invitation of European Parliament President David Sassoli, the summit was attended by the speakers from Albania, Bosnia and Herzegovina, Montenegro, Kosovo, North Macedonia and Serbia and vice-president of the Portuguese parliament, aside from Zorčič.
In a joint statement, they reaffirmed the central role of parliaments in driving forward the enlargement process. "In the joint statement we called on the Council of the EU to deliver on its promises and urgently take decisive action to accelerate the enlargement process," Sassoli said.