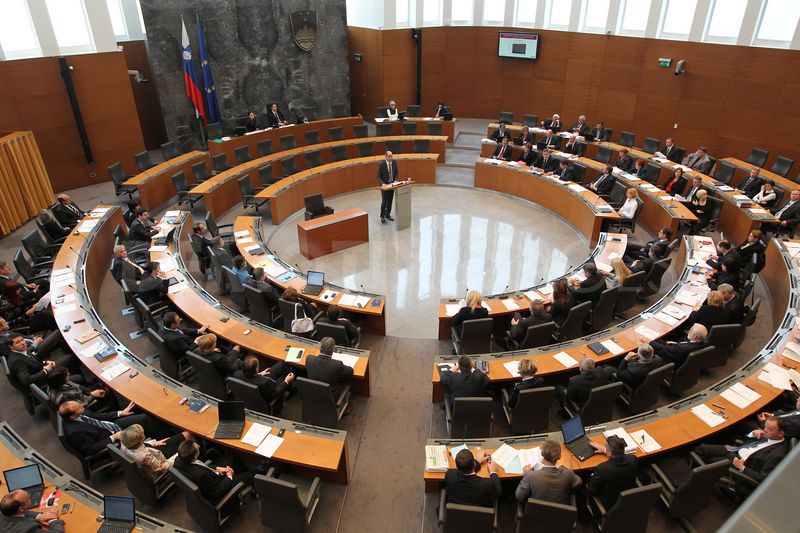 Slovenian MPs held on Monday a session to vote on the motion of no confidence against the Janez Janša administration. Several opposition parties accused Janša of bad management of the coronavirus crisis, the abolition of the freedom of speech and other misconducts in the governing with the Slovenian society.
In particular, they accused Janša of exploiting the coronavirus pandemic to turn the country into an "authoritarian democracy"
The opposition endorsed Karl Erjavec as new (possible) PM designate, leader of the Pensioners party (DESUS) who left the ruling coalition just before pitching the idea about a motion of no-confidence. DESUS participated in the government with few ministers who left their positions.
The first attempt to a parliamentary vote fell short after several MPs tested positive for coronavirus and were thus unable to be present at the session. However, they were crucial for the opposition to succeed in its intention to remove Janša.
"You are here to choose between an authoritarian democracy and a normal, constitutional and democratic Slovenia," Karl Erjavec, leader of the opposition DESUS party, told lawmakers at the beginning of the debate.
Janša responded that the opposition is wasting the time and money of taxpayers, adding that it is not good to debate about the motion in the midst of a public health crisis. During the debate, few MPs of the ruling coalition asked how come Erjavec was the candidate for next PM although he had won less than 400 votes in his electoral unit.
In order to succeed, the opposition needs to gather 46 MPs on its side, a rather big challenge. The opposition leaders earlier said they can count on the votes of the small Slovenian National Party and representatives of the minorities.
Given that voting is secret, the opposition hopes that some of the MPs in the ruling coalition will change their mind and support their idea.
A vote on the motion is expected late on Monday. /ibna