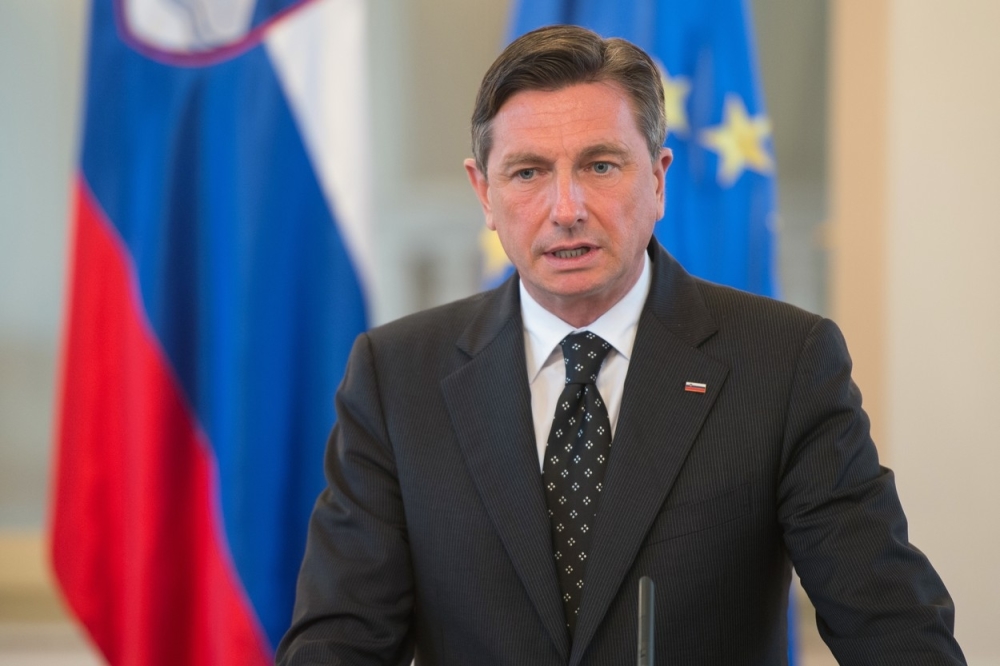 President of Slovenia Borut Pahor has endorsed the government action to contain the coronavirus outbreak in Slovenia, as well as the EUR 2 billion stimulus package it set out on Tuesday. In a televised interview last night, he commended citizens and the opposition for their responsible conduct.
In an interview broadcast on the late-night Odmevi news show on TV Slovenija, Pahor said the composition of the group of experts advising the government on the crisis measures inspired great confidence, and the measures themselves were a step in the right direction.
"I am not saying measures are ideal or that they will not need amendments and adjustments going forward, but I feel they are being taken on time and are such that no one will be left behind", he said about a legislative package to aid businesses and people, to be adopted by the government on Friday.
The President finds that action to suppress the epidemic was appropriate. He praised in particular the healthcare staff and the healthcare system as a whole. "They have managed to flatten the curve of infections to an extent that the system can manage it".
He noted in particular a "responsible attitude" by the opposition: "They have their opinion, criticism, but they are doing it in a responsible way".
He also lavished praise on the citizens for an "exemplary" adherence to the measures imposed. "I'm proud of our homeland and our people, how we have responded in this serious situation to the recommendations and instructions of the competent authorities".
Asked whether the lockdown measures were taken on time, he said neither South Korea nor Singapore claimed they had taken all the necessary measures on time.
"No country in the world, not even China, has reacted right away. There is no rulebook for such a situation. It is an unprecedented situation. Perhaps Slovenia should have taken some steps sooner or differently as well, but we will be all the wiser after the event".
"The fact is we have caught the last train for those radical, partly excessive measures that I have welcomed so that we have flattened the curve. While we cannot project the peak, we may be optimistic that due to the right action Slovenia is on top of the situation".
Pahor expects the health crisis to be followed by a recession where it would be important to take measures that would not generate inequality./ibna