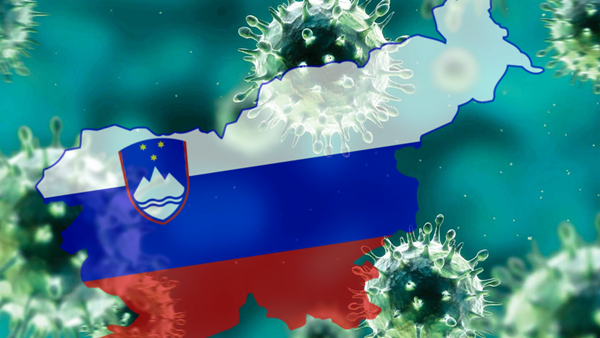 Based on the Law on Infectious Diseases, the Government of Slovenia, at a correspondence session on Sunday, passed a Decree declaring a State of Epidemic of the infectious disease COVID-19 on the territory of the entire country.
"According to official data on the number of infected people in Slovenia, we are facing the second wave of the COVID-19 infectious disease epidemic. We are witnessing its rapid and exponential spread among the population, far exceeding the usual morbidity or incidence. The current epidemiological situation regarding SARS-COV-2 infection requires the immediate publication of the epidemic on the entire territory of the Republic of Slovenia because all statistical regions reach or exceed the incidence rate required to declare an epidemic", the Slovenian government said in a statement.
The duration of the decision, as explained, is limited to 30 days from the date of entry into force and will be reconsidered thereafter. During the first coronavirus wave, the epidemic in Slovenia officially lasted from 12 March until the end of May.
Government spokesman Jelko Kacin told public broadcaster RTV Slovenija Sunday evening that there would be no changes for employees, students and others, except that all employers are being urged to organise work from home if possible.
He said the government saw no need to close shopping centres at this point, given that the rule of 20 square metres per customer was being honoured. "In short, we want to keep as many things running as possible, but there must be some self-restrictions and discipline."
Education Minister Simona Kustec said on Twitter that the plan for schools had not changed either, meaning that students and pupils from year 6 of primary school on will switch to distance learning as announced earlier this week, while the rest will go to school on Monday.
But since the epidemic was declared, the civil protection and disaster relief forces may help in efforts to curb the spread of the virus. Once the national protection and rescue plan is activated, regional protection and rescue plans are automatically activated.
Kacin said the government was thus giving mayors a structure that was prepared to offer assistance if the situation deteriorated. "And the situation will deteriorate. The figures for Sunday will not be record-breaking but those for Monday will be".
"This is why we are going through all the plans, focussing on the plans for the urgently needed hospital beds for Covid-19 patients", he explained./ibna