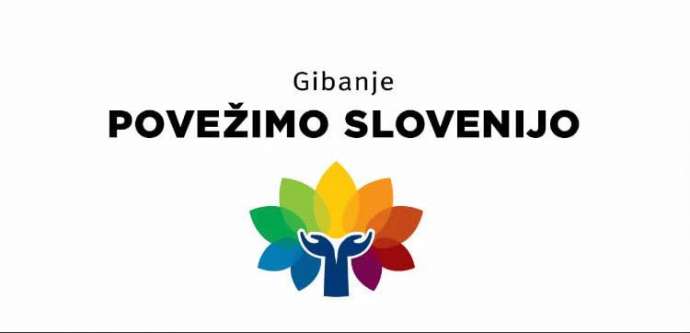 As of Tuesday afternoon, there is a new player in the Slovenian political scene looking to "bring together a number of smaller, non-parliamentary parties, groups, local initiatives and individuals of various values and political stances to form a joint slate for the next general elections."
The political movement named "Povežimo Slovenijo" (Unite Slovenia) has established its programme and cooperation strategy on the basis of the Slovenian Constitution, and has been modelled according to similar projects abroad, most notably from Austria and Switzerland, where big-scale pre-election coalitions are frequent.
According to reports by Slovenia media, the founder and coordinator of the movement formation is vice president of the Greens Nada Pavšer, who believes that the emerging list could get at least 20% of the vote in the next election.
"The response so far has been very positive," she stated at a press conference where the initiative was presented. Greens chief Andrej Čuš thinks the movement will be a success story. "We have had enough failure stories," he said.
Čuš explained to the media that the movement would appeal to undecided voters by striving to overcome political polarisation. "The initiative aims to give a voice to civil society and not only politicians, as well as to back good proposals regardless of their source," he said.
The Greens executive committee and the People's Party (SLS) main committee, he stressed, have already confirmed their cooperation in the initiative. The new movement will be nominating its own candidate for prime minister.
Marjan Podobnik of the SLS believes that voters who have abstained from the elections in recent years could welcome such cooperation.
The list of public figures and parties that are reportedly in talks to cooperate with the movement includes the New People's Party's and former Maribor mayor Franc Kangler, Celje Mayor Bojan Šrot, Koper Mayor Aleš Bržan's List, as well as Zdravko Počivalšek, leader of the coalition Modern Centre Party (SMC).
Počivalšek, whose party has been ranking low in opinion polls for months, said during the movement's presentational video that "every act of cooperation within the political centre is beneficial and necessary to reach equilibrium in our political arena."
"The SMC also works on bringing together the liberal centre," he said.
Among those also featured in the video were the president's adviser and former Constitutional Court judge Ernest Petrič, Chamber of Craft and Small Business (OZS) head Branko Meh, head of the Pensioners' Association (ZDUS) Janez Sušnik, head of an inter-municipal association of the blind and visually-impaired of Slovenia Luj Šprohar, musician Oto Pestner, and judoka Lucija Polavder.
The former head of the Pensioners' Party (DeSUS) Aleksandra Pivec confirmed to RTV Slovenija that she had discussed potential cooperation with the initiative, however her primary plan remains to form her own party. /ibna