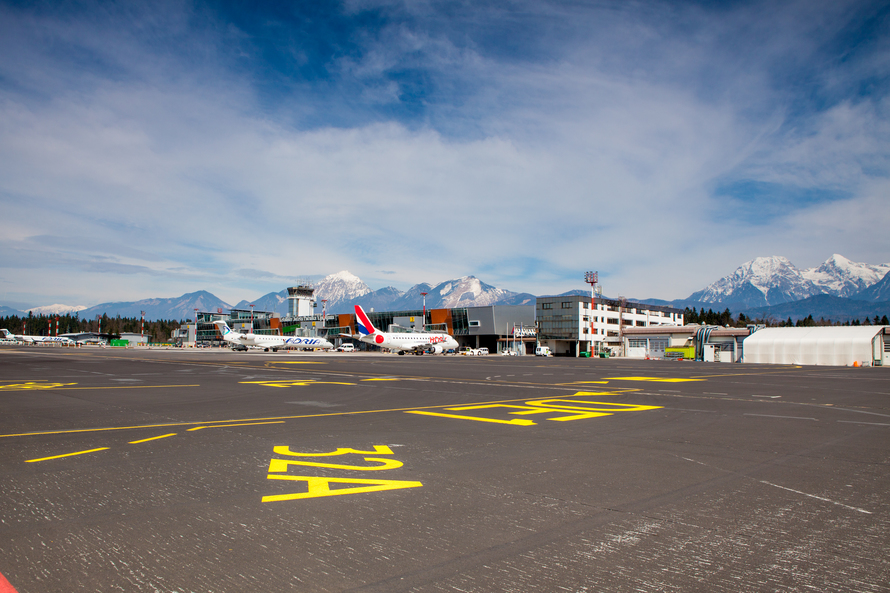 Since Monday Ljubljana is connected with Spanish capital, Madrid, over the newly established flight connection operated by the Spanish air carrier Iberia. It will fly twice a week, on Mondays and Fridays, until the end of August. Airport operator Fraport Slovenija would like to see the route become year-round as soon as possible.
The first Iberia aircraft was welcomed at Ljubljana Airport on Monday with a short ribbon-cutting ceremony to mark the establishment of the connection. Return fares to Madrid are to start at EUR 115.
According to Janez Krašnja, head of airport services at Fraport Slovenija, Iberia's Airbus A320 brought just over 140 passengers to Ljubljana, while around 70 passengers flew back to Madrid.
Although Iberia will operate flights on this line just in August, the Ljubljana airport operator expects that, following the example of other similar carriers such as British Airways, good results in the first season will lead to more flights in the coming years.
Krašnja is counting on Iberia to increase the number and frequency of flights and extend the season to the coming summer. "Our ambition is to make the route year-round as soon as possible," he stressed.
According to STA Agency report, the Spanish market is of particular importance both economically and in terms of tourism, and Fraport Slovenija considers it particularly important that passengers will now have the option of numerous connecting flights via Madrid.
Madrid is one of Europe's major aviation hubs. This will allow Slovenian passengers to fly all over the world using Iberia's route network, especially to Latin America.
Victor Moneo, Iberia's director of business development and sales for Latin America, pointed out that the launch of a new route was always exciting, but in the current situation where the world is facing the coronavirus, it was truly a cause for celebration.
"Nobody had foreseen such a dark pandemic scenario", he said, but also pointed to the bright side. In recent months, Iberia has shown that it is able to adapt to a rapidly changing environment and is characterised by its flexibility and agility.
The Slovenian Tourist Board (STO) was also happy to welcome a new airline at Ljubljana Airport. According to the head of the STO Italy Office, Aljoša Ota, the new routes are the ones that can bring a new impetus to Slovenian tourism.