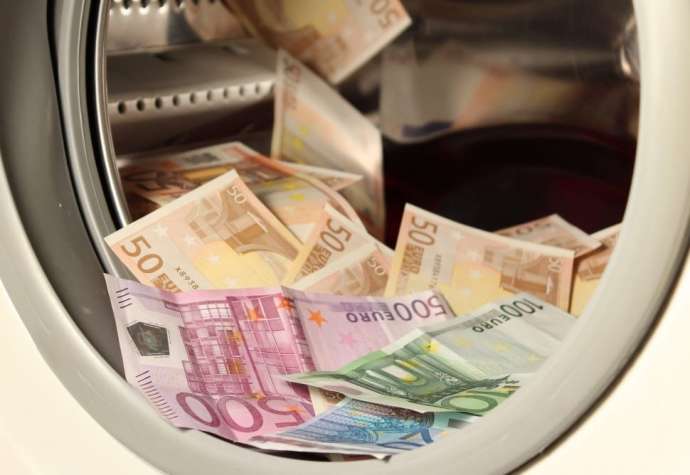 A total of 28 house searches were carried out in Slovenia on Wednesday by the National Bureau of Investigation (NBI) in relation to a suspected money laundering scheme worth millions of euros. It unofficially involves tax advisor Rok Snežič and Bosnia and Herzegovina citizen Dijana Đuđić.
In addition to Slovenia, house searches were also carried out in Croatia and BiH as a number of BiH citizens are allegedly involved in the case, while Slovenian Rok Snežič was the mastermind.
Unofficial information by POP TV reports that Snežič carried out the money laundering scheme with the help of Dijana Đuđić, a BiH citizen known for a controversial EUR 450,000 2017 loan to the Democratic Party (SDS) of Janez Janša, currently the ruling party in Slovenia.
The BiH authorities are conducting a parallel organised crime and money laundering investigation which targets Đuđić and the persons connected with her in Bosnia and Herzegovina. A house search was carried out at her residence.
Snežič is suspected of having organised a group of BiH citizens who opened bank accounts in Slovenia, Austria and Hungary, through which they received money as payment for fictitious services performed by shell corporations.
They would then withdraw the money from the banks in cash, and Snežič is suspected of escorting Đuđić from BiH to Slovenia several times to withdraw cash from there.
Unofficially, the illegal transactions worth millions of euros also involved the companies owned by Roman and Dominik Vuk, brother and son of Miran Vuk, former Zavrč mayor. They used to be provided tax advice services by Snežič.
The latter is suspected of handing out instructions to the persons involved in the money laundering scheme and organising the chain of financial transactions. Điđić used to make cash withdrawals of up to EUR 400,000 at once.
The financial transactions made by Đuđić raised red flags years ago at the Slovenian Office for Money Laundering Prevention, raising suspicions of money laundering.
Acting NBI director Petra Grah Lazar told the press that the NBI had launched the investigation in 2018 based on various tips. Foreign authorities are also involved.
Grah Lazar stated that Slovenian and foreign targets are suspected of committing several criminal acts between 2016 and 2018, including the issuance of unwarranted receipts for various services to receive a total of EUR 7 million in illegal gains, without naming however any suspects or other details of the investigation.
Asked whether the EUR 450,000 loan from Đuđić to the SDS, which was later returned, was part of these transactions, she said she was not able to provide concrete information but noted that no political party was being investigated.
A total of 19 persons are considered suspects as part of the investigation, however none of them have been detained according to police reports. /ibna