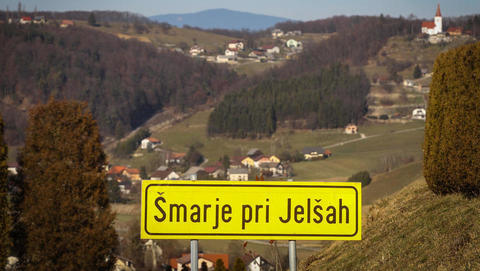 More than 80 percent of deceased coronavirus-infected people in Slovenia were over 75 years old, with more than half of them being over 85 years of age, and they had many other diseases, according to media in Slovenia.
56 COVID-19 related deaths were reported by Monday, and Slovenian Radio said the highest number of deaths were from nursing homes, accounting for three quarters of the total deceased.
Among the deceased patients there is almost an equal number of men and women, while all deceased so far have been older than 45 years. In the age group of 75 to 84 years, 13 deaths were recorded, while 31 people died in the 85+ age group, according to local reports.
Although health care was banned from visiting nurcery homes in early March, in addition to other measures that were introduced, coronavirus incidents in those facilities occurred anyway. The situation has not yet been remedied, despite the fact that the Government two weeks ago organized medical teams to assist nursing home staff and carers.
There are some especially difficult cases with several such institutions, such as those in Ljutomer and Smarje pri Jelsah, where dozens of residents and staff are infected.
As Slovene Television reported last week, the turning point in the treatment of residents in nursing homes occurred on March 17, because until then the sick residents were being transferred to hospitals, while after that they remained in the institution. Therefore, it is estimated that out of over 250 infected residents, only 30 were hospitalized.
The Slovenian media remind that in other EU countries there is the same phenomenon, with the highest number of deaths being among the oldest population and among the residents of nursing homes. It is also noted that the Government's attempt to bring some of the residents from these institutions back to their families was unsuccessful, as the response to this was minimal./ibna