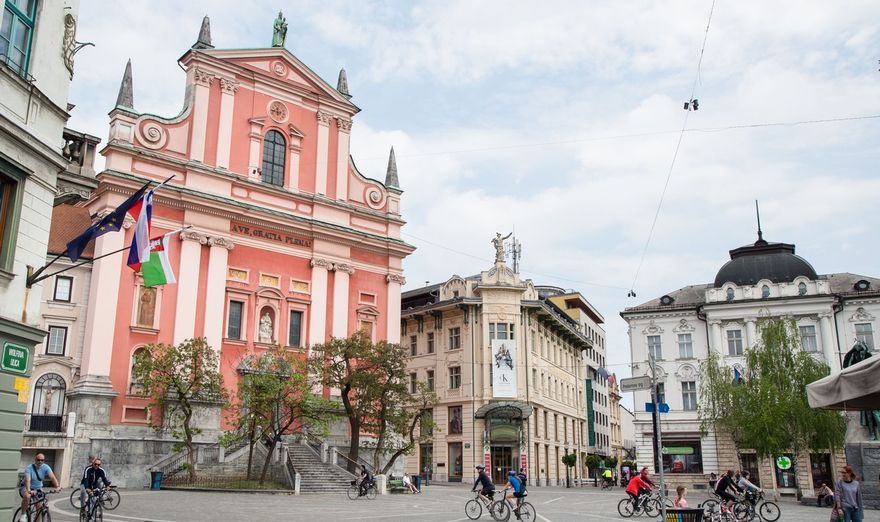 Three junior coalition parties have been invited to join talks on the formation of an alternative government, after the four main opposition parties of the Constitutional Arch Coalition reportedly reached a consensus on core priorities.
"I have invited them to participate in an alternative [government] that would significantly improve the functioning of the state during the epidemic and restore the shattered trust of citizens", economist Jože P. Damijan said in a statement on Thursday, who nominated himself as the prime minister of such an alternative government.
He said he did not see the parties' current work in government as an obstacle to "open and candid talks on the possibility of a better alternative, in which their efforts would be given greater consideration".
The Damijan-sponsored talks on an alternative government under the banner of the Constitutional Arch Coalition comprise the Marjan Šarec List (LMŠ), the Social Democrats (SD), the Left and the Alenka Bratušek Party (SAB).
Damijan said the four had agreed upon key priorities revolving around healthcare, solidarity, the environment and development.
The coalition Modern Centre Party (SMC), the Pensioners' Party (DeSUS) and New Slovenia (NSi) have now been invited to join the discussion table, as STA reports.
The SMC announced it would be making its position clear soon, noting however that such talks were "the least urgent action in a situation where the country is in a crunch due to the epidemic".
In a similar vein, the NSi stated that the focus was currently on tackling health and economic issues. Nonetheless, since dialogue has always constituted an important part of activities for the common good, they intend to engage in the talks.
DeSUS deputy group leader Franc Jurša told the STA the party would be talking with Damijan, but first they needed to agree on whether that would happen before the 28 November congress or after the new party leadership is elected.
Damijan has come forward as a candidate for prime minister, stressing however that he was willing to step aside if another candidate is found. /ibna