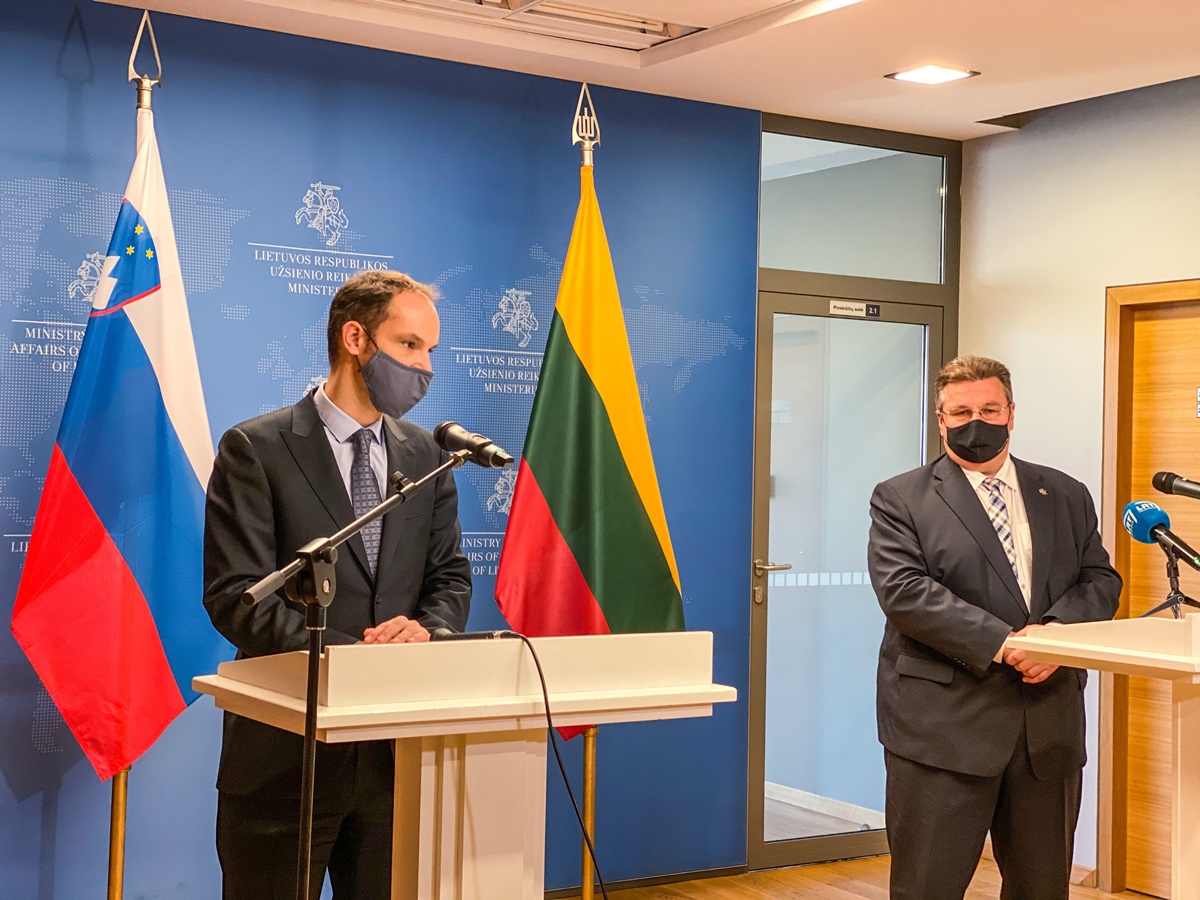 On the third day of his working visit to the Baltic states, the Minister of Foreign Affairs of Slovenia Anže Logar held talks in the Republic of Lithuania with the host, Foreign Affairs Minister Linas Linkevicius, on the possibilities of strengthening cooperation between the two countries at European and multilateral level.
As was stated, the challenges faced by the European Union in the coordination of measures in the fight against Covid-19 were also discussed. Developments in Belarus were also an important topic of conversation. Minister Logar also met with Belarusian opposition leader Svetlana Tikhanovsky in Vilnius.
Slovenia and Lithuania maintain a regular political dialogue and share similar views on many international issues. Exemplary cooperation between the two countries has been noted within the European Union, NATO and other international forums. In the field of economic co-operation, the two ministers agreed that there is great potential for its deepening.
Minister Logar presented to his host the priorities of the Slovenian presidency of the EU Council in the second half of 2021. He mentioned the preparation of emergency plans for the Union, such as the current pandemic, as an important priority. He also called for the strengthening of the Union's resistance to cyber-attacks. He emphasized the Conference on the Future of Europe, which will also be chaired by Slovenia during its presidency of the EU Council.
On European issues, the ministers also touched on the future of the European Union and its enlargement policy. They jointly supported the enlargement of the European Union, agreeing on the need for active cooperation and assistance to create conditions for the progress of the countries of the Western Balkans. On international issues, they expressed particular concern over the events in Belarus and stressed the need for a unified response from the Union.
An important topic of the meeting was the coordination of measures to limit the spread of Covid-19 at the level of the European Union, including a recommendation on a harmonized approach to the restriction of free movement. The Ministers agreed that it is necessary to adopt a satisfactory level of national flexibility for individual member states in adopting and implementing measures. Minister Logar stressed the need to pay additional attention to measures to mitigate the socio-economic consequences of Covid-19 and to support the recovery of the European economy after the pandemic.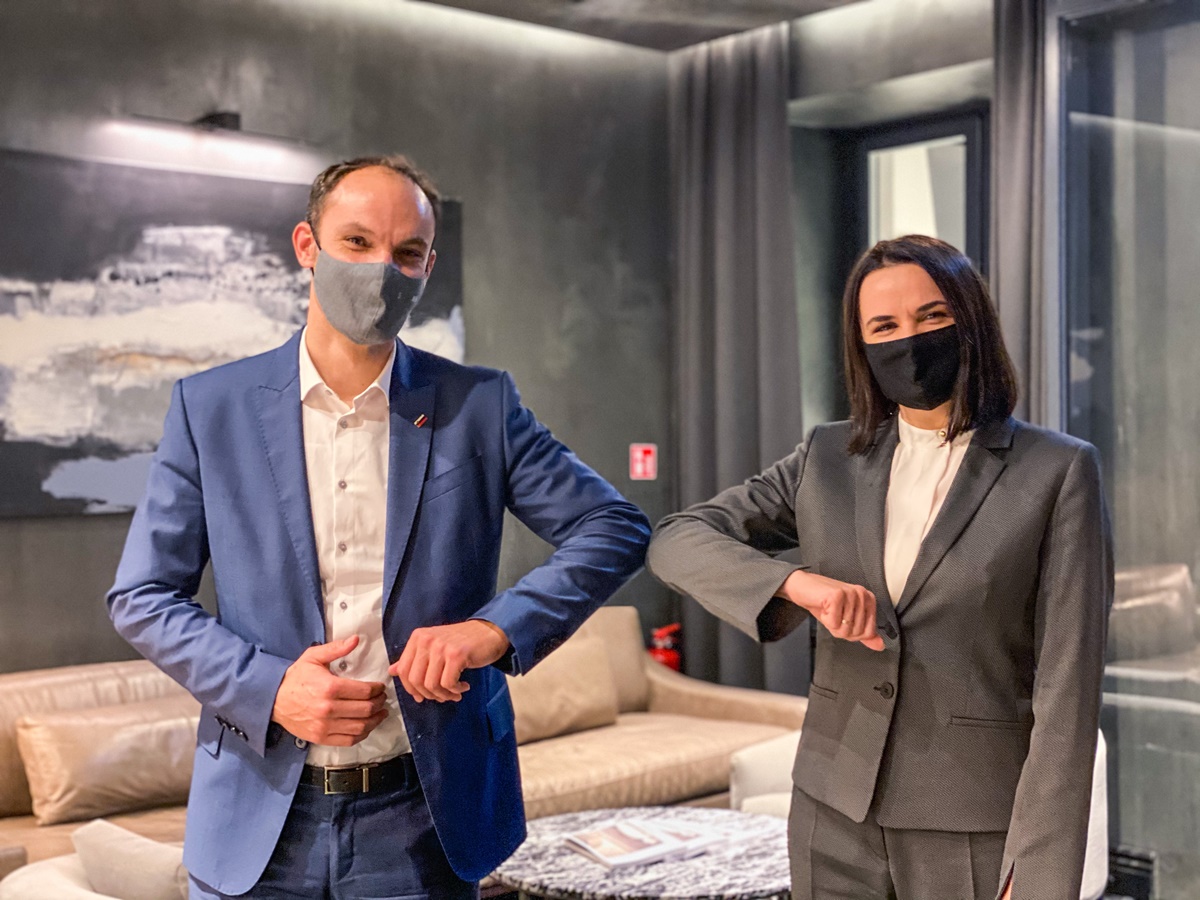 During the visit, Minister Logar also met with Svetlana Tikhanovsky, the leader of the Belarusian opposition, which took refuge in Lithuania after the presidential elections in Belarus. They discussed developments in Belarus and the issue of violence against members of the opposition, holding democratic elections, respect for human rights and freedoms and the possibility of a greater EU presence. Minister Logar expressed support for the democratic efforts of the opposition. Slovenia is committed to establishing a dialogue between all political actors, calls for a peaceful dialogue and expresses support for the efforts within the OSCE and the Council of Europe. /ibna