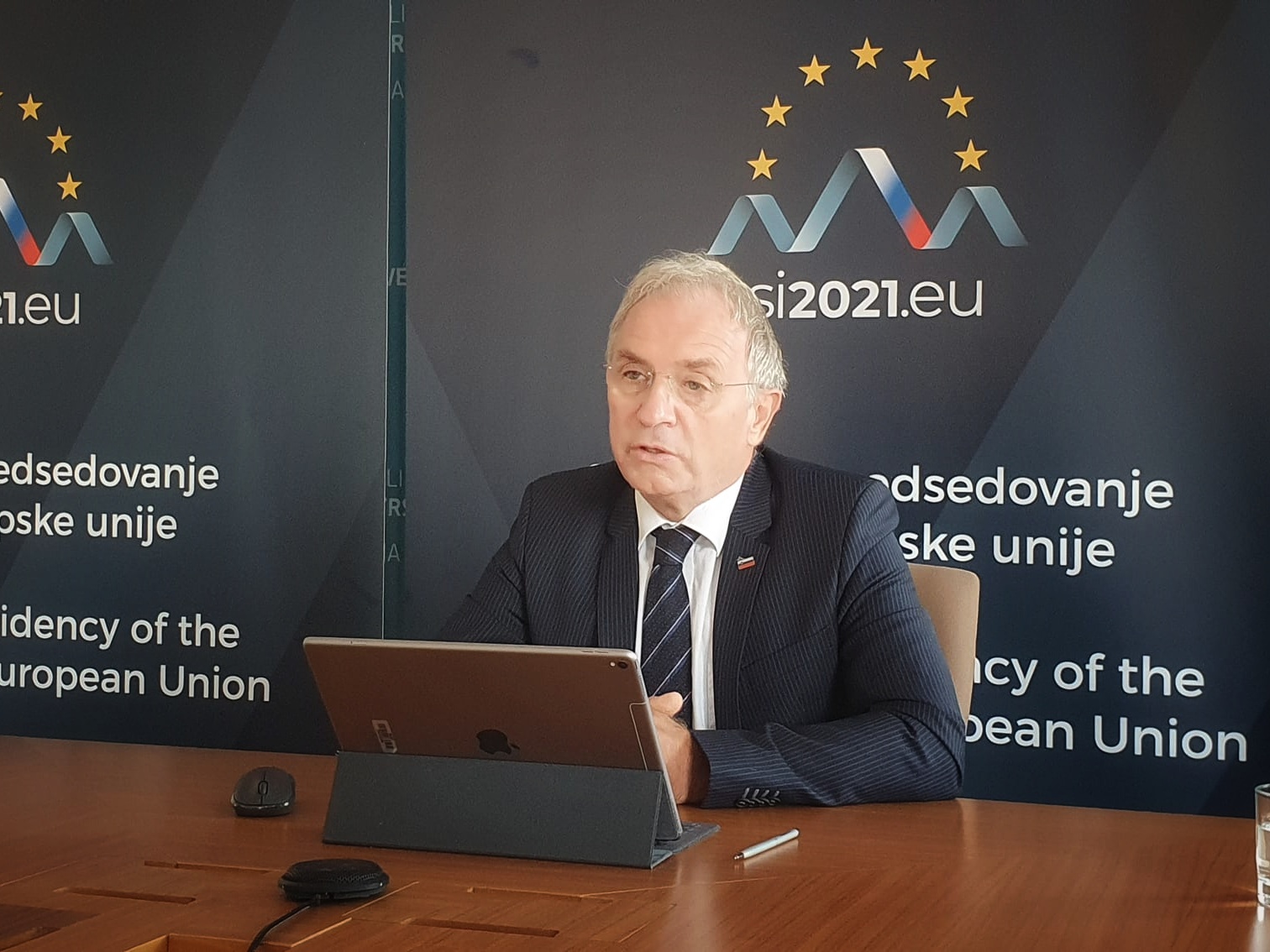 On behalf of the Slovenian Presidency, Minister of the Interior Aleš Hojs attended a videoconference meeting on the fight against the illegal trade in firearms in SE Europe, the purpose of which is to strengthen regional cooperation to prevent the illicit trade in firearms.
The high-level meeting, organized by the European Commission, provided policy guidance for the implementation of the specific actions of the EU Action Plan on Illicit Trade in Firearms for the period 2020-2025 for South-Eastern Europe, including the implementation of a roadmap for comprehensive control of firearms, small arms and light weapons in the Western Balkans. The availability of illegal firearms in the EU poses a major threat, as it increases the risk of their use in terrorist attacks and organized crime.
"According to the latest threat assessment (SOCTA), the trade in illegal firearms facilitates other criminal activities, such as drug trafficking, and increases the threat of violent incidents in which the victims may be completely random people," said Minister Hojs. Cooperation with third countries, in particular neighbouring regions, is key to successfully addressing all security challenges, including the trade with firearms.
The EU Member States have placed the fight against the trade in firearms among the four key priorities of the Action Plan: preventing the entry of illegal weapons into the illicit market, improving the intelligence image, improving law enforcement cooperation and improving international cooperation. "Establishing strong partnerships, especially with our partners from the Western Balkans, have long been a priority for Slovenia, which is why it is one of the priorities of our presidency," added Minister Hojs. The Minister also emphasized: "Every plan is only as good as we are successful in implementing individual measures," and called for the implementation of political commitments.
Participation in joint operations with the EU Member States is already yielding good results (participation of Western Balkan partners in the EMPACT firearms priority), but as the threat of illicit weapons remains high, creation and implementation of the mechanisms such as the EU Action Plan and the Regional Plan are an important contribution to peace and security at regional, European and global levels.