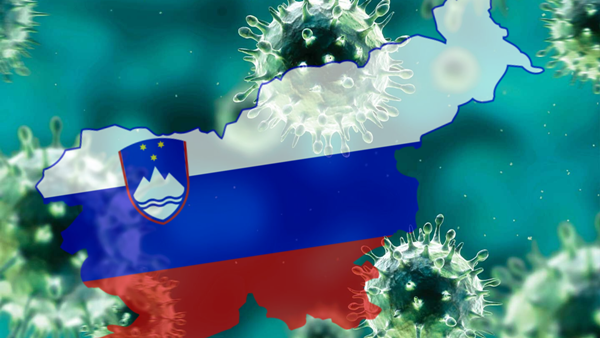 Voluntary trial mass testing kicked off in Slovenia today, with the Health Ministry greenlighting the process in13 cities. In Ljubljana, tests are conducted in the Congress Square, while local communities have announced the exact locations in other municipalities. Results of these rapid tests are now treated as equivalent to those produced by PCR tests.
The Health Ministry said mass testing could begin in Ljubljana, Celje, Maribor, Novo Mesto, Nova Gorica, Murska Sobota, Slovenj Gradec, Koper, Kranj, Velenje, Ptuj, Lenart and Sevnica.
However, mass testing will not necessarily start in all these cities today. Slovenj Gradec, for instance, announced the process was likely to kick off in their municipality on Saturday.
The testing will be free-of-charge. Those who wish to get tested will be required to present a valid ID and health insurance card.
They are also advised to maintain physical distance and wear a protective face mask.
Antigen tests deliver results in approximately 15 minutes. Between 30 and 40 tests are expected to be conducted per hour.
The results will be entered into the national patient register after a new definition of a positive test entered into force on Monday; a rapid test result is now as good as a result delivered by a molecular or PCR test.
Mass testing will be held until 24 December. After the holidays, rapid tests will be conducted on target groups, including those in education and child care.
Meanwhile, the government adopted a decree at Monday's correspondence session that once again stipulates the tightening of restrictions for the sale of goods and services as of Thursday. The decree, revoking the decision adopted recently for the relaxation of some provisions, will remain in force until 4 January.
Shops that mainly sell food, personal care and cleaning items, pharmacies, medical and orthopaedic equipment shops, farming shops, petrol stations, financial services, post offices and delivery services will be allowed to remain open.
According to a press release by the government, the new restrictions will also not apply to individual non-medical counselling and therapeutic services, as well as personal pick-up of goods or food except alcoholic beverages at pick-up points.
This applies for the period between 6am and 9pm, while food or beverage services in public places is banned. Other essential services for ensuring safety and health are also permitted.
The ban on the sale of pyrotechnics is still in force. Shops that exempted from the lockdown shall ensure a physical distance of at least 30 square metres between customers and the adherence to all anti-epidemic recommendations.
The expected reduction in the number of exceptions comes after the government's decision to ease some lockdown measures on businesses for the period between 15 and 23 December.
Government spokesman Jelko Kacin said that travel between municipalities would be allowed on Christmas Day and the New Year's.
Under the latest government decree, the municipal and regional travel ban will not be in force from noon on 24 December to 8pm on 25 December, and from noon on 31 December to 8pm on 1 January.
The 9pm-6am curfew remains in place, including the holidays, while gatherings in public spaces will not be allowed. Private meetings of up to six adults from up to two households, including their children, are allowed.
Events, rallies, parties, weddings and gatherings remain prohibited. The decree enters into force on 24 December and will remain in place until -and including- 4 January, the government announced. /ibna