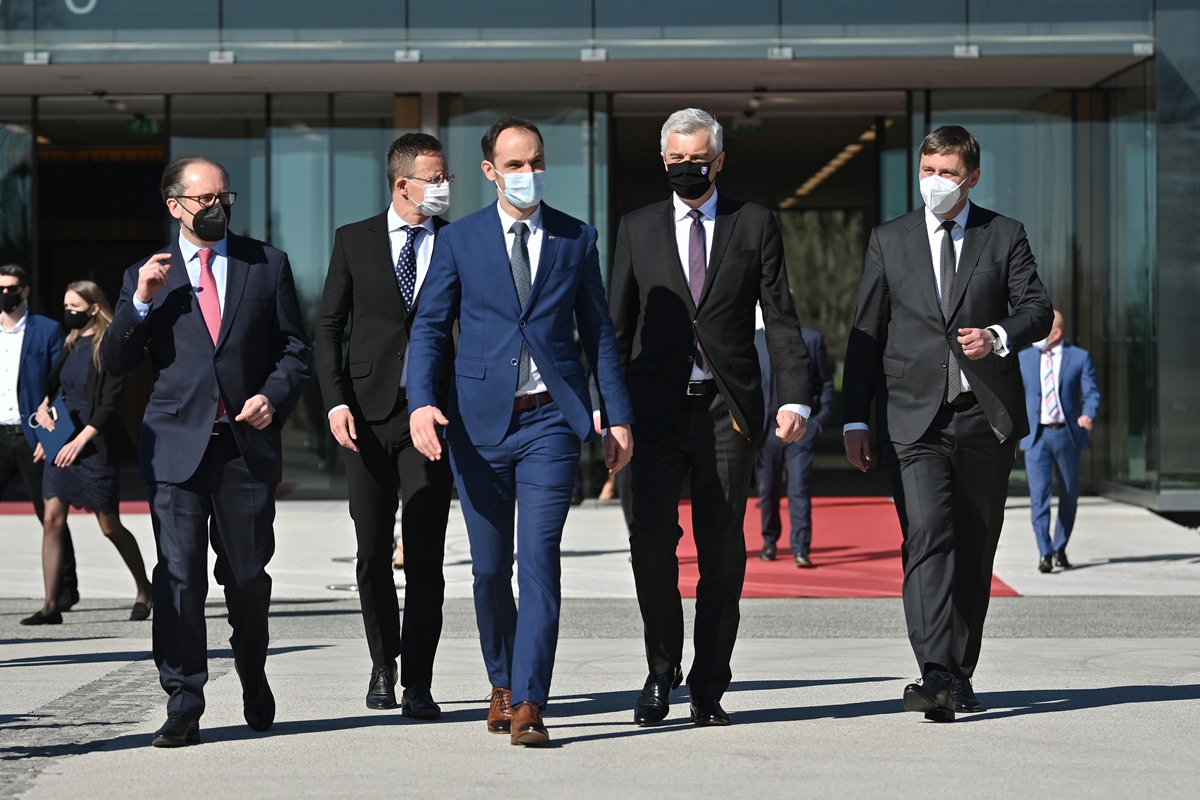 On Monday, Slovenian Foreign Minister, Anže Logar, hosted the Ministers of Foreign Affairs of the Central 5 Group (C5), ie the Minister of European and International Affairs of the Republic of Austria Alexander Schalenberg, the Minister of Foreign Affairs of the Czech Republic Tomas Petriček, the Minister of Foreign Affairs and Trade of Hungary Peter Szijjart and the Minister of Foreign and European Affairs of the Slovak Republic Ivan Korčok.
At the meeting, Minister Logar presented the priorities of the Slovenian presidency of the Council of the European Union, which will be held in the second half of this year. He stressed the importance of strengthening the European Union's resilience to crises such as pandemics and strengthening security, including defense against cyber attacks. An important priority will be the economic and social renewal of the European Union through green and digital transformation. He also said that the Union must be a reliable partner to the countries in its neighborhood and stressed the importance of strengthening transatlantic relations.
Ministers exchanged information on measures to limit the COVID-19 pandemic. Despite restrictions on non-essential travel, the free movement of goods and services must continue to be ensured in the single market. The priority in the coming weeks and months is to accelerate the production and distribution of vaccines, as well as vaccination. The ministers also discussed the future of transatlantic relations under the new US administration and relations with China. They agreed that co-operation between the European Union and the United States is essential to ensure the strength of a rules-based international order, which is especially important for small countries.
As for the relations between the Union and China, the ministers shared the view that the members should strive for good cooperation, despite certain differences between them, which both sides must manage in a constructive way.
Regarding the future relations between the Union and the United Kingdom, the ministers of the C5 Group believe that the next challenge in the relations between the two sides is the implementation of the agreement on trade and cooperation. It is in the interest of the European Union to implement this agreement with as few problems as possible.
The Ministers also discussed the economic co-operation between countries and the region as a whole./ibna