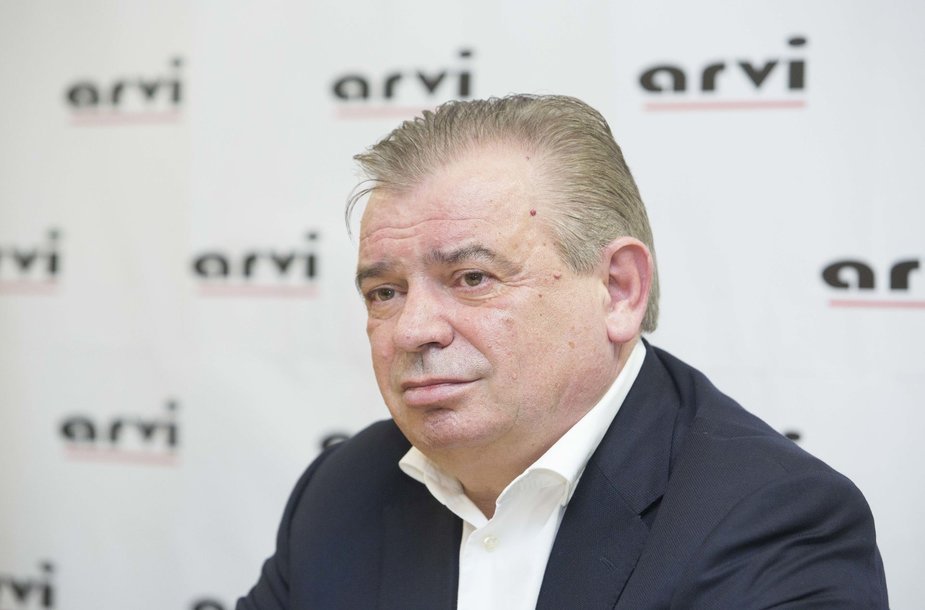 As Lithuanian news agencies report, a Lithuanian citizen has been arrested in Slovenia upon a Russian request.
According to reports, Lithuanian businessman Vidmantas Kučinskas, founder of the Arvi business group, has been detained in Slovenia over suspicions of fraud in Russia.
Lithuania's Ministry of Foreign Affairs told BNS a Lithuanian citizen is being held in Slovenia, without disclosing the person's identity.
"Due to data protection, we can only confirm that a Lithuanian citizen was detained in Slovenia on Friday. We do not provide any detailed information", Rasa Jakilaitienė, a spokeswoman for the ministry, told BNS.
Based on unofficial information, the businessman was detained in response to a request by Russia.
Kučinskas is Russia's honorary consul in Lithuania, according to information on the Foreign Ministry's website.
It was reported earlier that Russian Alfa Bank went to court to recover a debt of around 20 million euros from Kučinskas. The bank's lawyer said earlier that the businessman was suspected of having intentionally provided wrong information to the bank about the financial situation of Arvi NPK, a fertiliser production company that used to operate in the Russian region of Kaliningrad.
Kučinskas responded that Russia's accusations were part of Alfa Bank's intimidation tactics.
The businessman's family said in a statement they hoped he would not be extradited to Russia where, as they say, Kučinskas would not get a fair trial.
"We expect the EU member states' cooperation and integrity in resolving the issue of Kučinskas' handover to Russia", a statement from the businessman's family, signed by his wife Kristina Kučinskienė, reads.
According to her, Kučinskas was detained on July 15 on the Slovenian-Croatian border when he travelled with his family on vacation.
"We would like to note the fact that Kučinskas was detained in an EU member state [Slovenia] under the Russian Federation's arrest warrant. The treaty on legal assistance between the Republic of Lithuania and Russia bans the extradition of Lithuanian citizens for prosecution in Russia. However, Russia's request in another EU member state is being processed under different international legislation, the implementation of which might run counter to EU agreements", the family's statement notes.
It also states that allegations against Kučinskas are unfounded and the criminal case against him has been "concocted to destroy the Lithuanian businessman who fell out of favor with the Russian Alfa Bank". /ibna