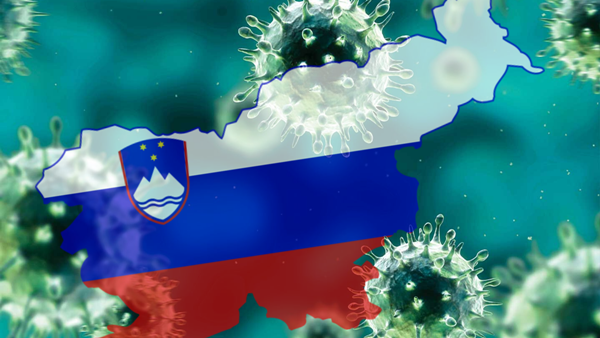 With the progression of the pandemic in Slovenia stagnating over the last few days, the government has decided to relax the most conflicting measures; the ban on gatherings and outdoor hospitality.
According to the Ministry of Interior, as of Monday the months-long ban on gatherings will be abolished, as gatherings of up to 100 people will be allowed. The decision stipulates that up to 100 people will be allowed to come together in organised rallies outside and indoors. They will have to adhere to safety recommendations.
At outdoor gatherings, participants will have to keep a 1.5-metre distance. Moreover, one person or one household will be allowed per a surface area of 10 square metres. If these conditions are met, masks will not be required. Masks will remain obligatory at indoor gatherings, which will be limited to one person or one household per 30 square metres.
The government has decided to abolish the public assembly ban after the Constitutional Court put the ban "on hold" two days prior.
Furthermore, the government has decided to allow the resumption of outdoor hospitality in eight out of the country's 12 statistical regions. In all but one of the regions, the opening comes after nearly six months. The decision will apply in the regions of Pomurje, Podravje, Koroška, Zasavska, Gorenjska, Goriška and Obalno-Kraška.
Establishments will be allowed to serve guests outside between 7 am and 7 pm. A number of conditions have been put in place, including weekly testing of staff.
Tables will have to be at least three metres apart, with a maximum of four persons allowed at one table.
Apart from a brief period in March, when serving outdoors was allowed in Podravje, Southeast Slovenia and Primorsko-Notranjska, hospitality facilities in Slovenia have not been allowed to serve guests since 23 October 2020.
They were, however, allowed to provide pickup and delivery services, while business-to-business services had also been allowed under certain conditions.
On Sunday, the government announced six COVID-related deaths and 478 confirmed cases of coronavirus, with a positivity rate of 18.2%.
The epidemiological situation continues to improve, while the number of patients in hospitals is plateauing albeit it remains relatively high.
There are currently 631 hospitalized patients, 153 of whom are in intensive care units. The number of active cases has dropped below 12,000, and the 7-day rolling average of daily infections has fallen to 795. To date, there have been a total of 4,159 COVID-related deaths, the health ministry announced.
According to the latest data, 17.7% of the population has been vaccinated so far. The National Institute of Public Health (NIJZ) said it expected to be able to vaccinate more than half of the population aged 60 to 70 by the first days of next week, after more than a half of the population over the age of 70 will have already been vaccinated. /ibna