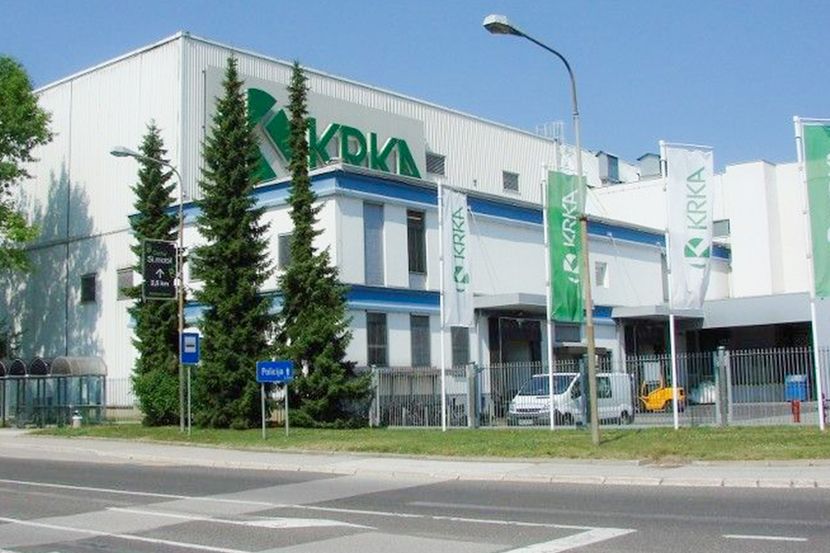 Slovenia's pharmaceutical group Krka Group saw its net sales revenue increase by 22% year-on-year to EUR 462.9 million in the first quarter as the coronavirus pandemic pushed up the demand for its products. Net profit rose by 21% to EUR 85.2 million, local media reported.
According to reports, the unaudited interim report for the first quarter released by Krka on Thursday shows the operating profit rising by as much as of 85% year-on-year to EUR 133.9 million, and earnings before interest, taxes, depreciation and amortisation (EBITDA) increasing by 62% to EUR 162 million.
The group generated 95% of sales outside Slovenia, with East Europe, its biggest market, accounting for 33.2% of overall sales. The region also saw the highest sales growth in absolute terms, increasing by EUR 31 million to EUR 153.1 million, chiefly owing to growth in Russia and Ukraine.
In its second biggest market, Central Europe, Krka generated EUR 113.7 million or 24.6% of its overall sales, followed by South East Europe, at EUR 63.8 million (13.8%), and overseas markets, at EUR 13.5 million (2.9%).
Sales at home, at EUR 23.3 million, accounted for 5.1% of the overall sales. Prescription drugs accounted for EUR 10.8 million as their sales rose by 12% year-on-year.
The group allocated EUR 14.9 million for investment, of which EUR 9.8 million in the controlling company.
As of the end of March, the group had 11,622 regular employees, employing a total of 12,791 people along with agency workers. This is 21 more than at the end of 2019. This year the company plans to increase its headcount by 3%.
The core company, which employs 5,898, generated EUR 434.9 million in sales in January-March period, one third up year-on-year. Operating profit nearly doubled to EUR 126.2 million and EBITDA rose by 74% to EUR 147 million as net profit increased by 28% to EUR 65.4 million.
The company said the sales growth was partly affected by an increased demand for Krka products as a result of the novel coronavirus. "Towards the end of the first quarter, the demand slowed down and is currently at the planned and anticipated level."
Considering the unpredictability of the pandemic and its aftermath, the Krka management said it continued to carefully monitor the developments in the countries they operate in.
The group sales revenue for 2020 is projected at EUR 1.52 billion, of which 94% is to be generated in foreign markets. The profit target for the year is EUR 210 million, while EUR 134 million is to be allocated for investment this year./ibna