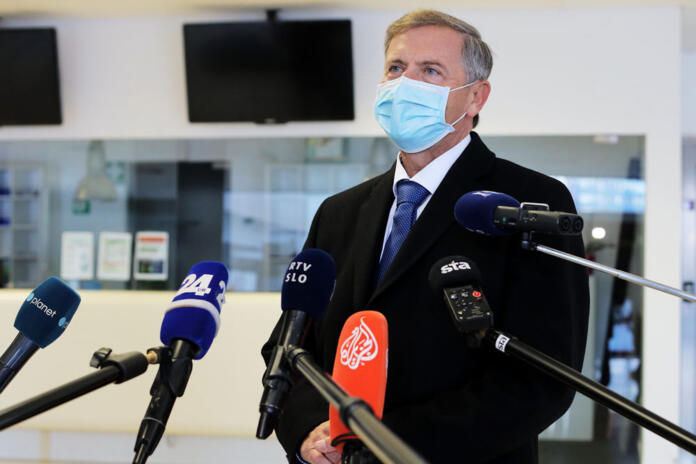 Karl Erjavec, former leader of the Pensioners' Party (Demokratična stranka upokojencev Slovenije – DeSUS), announced on Wednesday he was stepping down as president. His also terminated his party membership, stating that this was no longer the party he had led for 15 years.
The resignation marks the end of his short-lived comeback. Erjavec was ousted as party leader by Aleksandra Pivec in early 2020, only to return towards the end of the year after Pivec became embroiled in an ethics scandal.
"You know I was urged to return as president last year… I took on the task mainly to consolidate the party, to salvage it. But the latest events have shown that the party is so fragmented it cannot be salvaged," Erjavec said.
The statement comes after a session of the party's council at which a debate was scheduled on the future of DeSUS after Erjavec spearheaded a failed bid to unseat Prime Minister Janez Janša.
Erjavec resigned as chairman and walked out on the DeSUS party at the beginning of the party council's session on Wednesday, leaving the meeting shortly afterwards. The party's vice-president Irena Majcen also stepped down.
According to the statute of the party, one of the vice-presidents shall be elected as interim VP, thus after Majcnova's resignation the members voted between two candidates. In a secret ballot, they chose Anton Balažek to lead the party to the third electoral congress, following last year's two congresses. According to the provisions of the statute, the congress will take place within a year, however Balažek clarified that the exact date remains unknown, although it is possible that it will be convened in three months. This, he said, also depends on what will come out of contemplation, what is good and meaningful for the party.
Speculation about Erjavec's resignation had been strong, particularly after it was revealed he had accepted a corporate job at telecoms equipment maker Iskratel, where he will advise the CEO on the expansion to foreign markets.
Erjavec had faced problems especially with his deputy group, a wing of which had refused to back the motion of no confidence in the Janša government.
After the failed vote, some MPs sought to align themselves with the government, even though DeSUS left the governing coalition in December. It was eventually decided for the party to play a constructive role in the opposition. /ibna