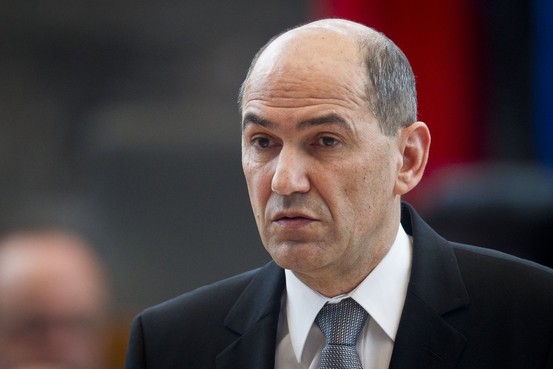 Review Hari Stefanatos
The Slovenian Supreme Court has turned down the extraordinary appeal by Janez Janša, regarding his conviction in the Patria bribery trial.  An official notice was sent to the former Prime Minister on Thursday, who now is entitled to take the case to the Constitutional Court.
Janša had appealed on a point of law, and the official confirmation comes after rumors in the slovenian media since early October, based on unofficial information, that the former PM had his appeal  turned down by the court.
The hearing of the appeal was held on September 30, and after some consideration the five-member panel of judges ruled that the appeal was unfounded, since  no violations of the penal proceedings act were established that would warrant reversing the conviction.
What's more, the court argued that the defence's arguments that the ruling of the lower courts were wrong were not admissible in appeals to the Supreme Court, which only reviews application of law and adherence of procedures to legal norms.
Janša had been found guilty of accepting a promise of bribe by the Ljubljana Local Court in June 2013 and the verdict was upheld on appeal by the Higher Court in April of this year.
The Slovenian legal system allows for extraordinary appeals that are related to the use of law rather than the facts of the case. Janša and his lawyer Franci Matoz have already said they will take now take their appeal against the conviction to the Constitutional Court, the highest court in the land, which reviews adherence to the Constitution.
Ivan Črnkovič and Tone Krkovič,  Janša's two co-defendants also saw their appeals rejected by the supreme court, with the former announcing through his lawyer that he will also appeal at the Constitutional Court.
Janša was sentenced to two years in prison for accepting the promise of a bribe in the purchase of armoured personnel carriers from Finnish contractor Patria. Črnkovič and Krkovič got 22 months each for being part of the bribery plot.
Janša, the leader of the opposition Democratic Party (SDS), maintains he had no role in the massive defence contract concluded in 2006 and that his political opponents are using a politically-biased court system to bring him down.
(Source: Sloveniatimes)