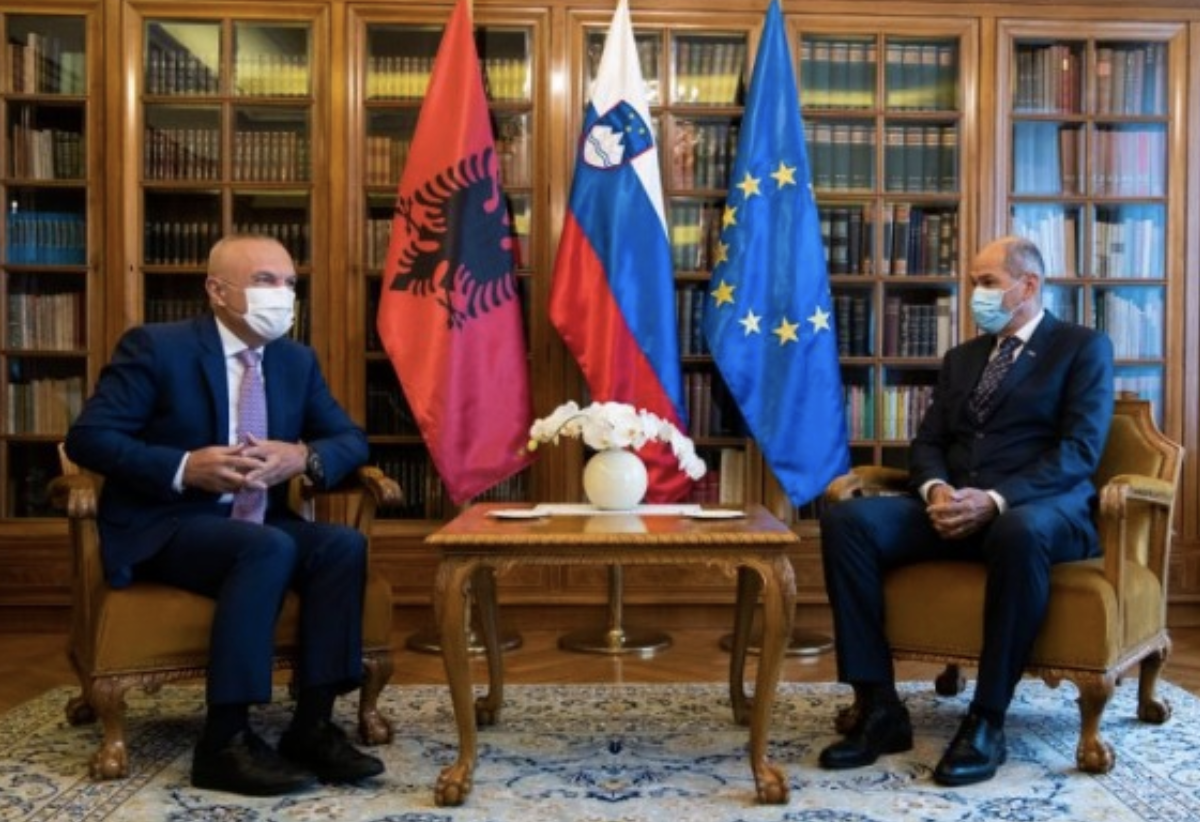 The Albanian President, Ilir Meta, was received today in Ljubljana in an official meeting by the Prime Minister of Slovenia, Janez Janša, on the margins of the Brdo-Brijuni process..
The Albanian President praised the very good relations between the two countries, stable and with positive progress over the years, in the political, diplomatic, security and defense sectors, especially in the framework of regional initiatives.
Meta thanked Janša for the support given to Albania in the European integration process and expressed confidence that during the next Slovenian Presidency of the European Union, it will remain an advocate for the integration of Albania and all Western Balkan countries in the European Union.
"Slovenia, in all cases, is among those countries that have insisted on opening membership talks for Albania and North Macedonia," said Prime Minister Janša during talks with President Meta.
Both interlocutors underlined that the priority of the Western Balkan countries is the close regional cooperation and the deepening of internal reforms with the final goal of integration into the European Union.
The Albanian President stressed the importance of continuing the Kosovo-Serbia dialogue to reach a mutually acceptable agreement between the two parties and demanded that Kosovo visa liberalization with the European Union be done as soon as possible, as a decision that helps not only Kosovo, but also regional cooperation./ibna