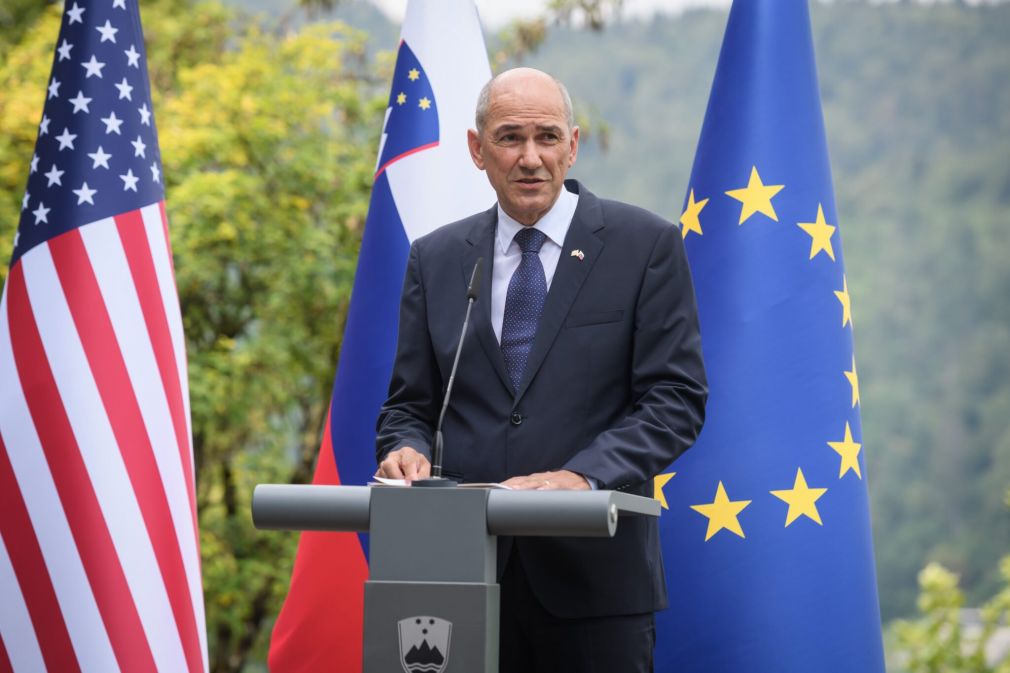 Prime Minister Janez Janša's latest posts on Twitter regarding the outcome of the US presidential election continue to raise some eyebrows amongst the political stage in Slovenia. Even the representatives of his own coalition partners criticized his positions, while the Foreign Ministry and the country's President refused to comment.
"The prime minister's tweets are not benefiting Slovenia at the moment", Defence Minister Matej Tonin said on TV Slovenija, adding: "Time will show whether they will be proven harmful".
Tonin, leader of the Christian democratic coalition party New Slovenia (NSi), said he understood where the PM's disappointment about the outcome of the US election was coming from; however, in democracy, results should be accepted as they are, and the winner should be congratulated.
Unlike Janša, Tonin, one of the deputy prime ministers, congratulated Joe Biden on his election victory, as has Slovenia's President Borut Pahor and National Assembly Speaker Igor Zorčič, among others.
Janja Sluga, deputy group leader of the Modern Centre Party (SMC), said Janša's tweets "do not bring any benefits to our country", adding that declaring a winner prematurely was "something one simply does not do".
Franc Jurša, deputy group leader of the Pensioners' Party (DeSUS), said hearlding a Trump triumph before the race was even called was "a slip" that merits a discussion by the heads of coalition parties.
Endorsing Trump ahead of the election, Janša tweeted that Biden would be "one of the weakest presidents in history" if elected, which earned him a rebuke from Michael Carpenter, Biden's foreign policy advisor. On the morning after the US election day, Janša also tweeted it was "pretty clear that American people have elected Donald Trump".
While he has yet to congratulate Biden, Janša has since tweeted: "The US is our strategic partner. All the Slovenia governments I have led have built close, friendly relations with the US. No matter which party the US president was from. Nothing will change in the future".
Pro-Janša website Demokracija.eu writes that, after last Wednesday morning's tweet in which he said: "It's pretty clear that American people have elected Donald Trump and Mike Pence for 4 more years. More delays and facts denying from the mainstream media, bigger the final triumph for POTUS. Congratulations Republican Party for strong results across the U.S", Janša received a fierce media attack.
"Of course, Janša was not congratulating Trump, but the Republicans, who achieved a better result than in the previous election, in both houses of Congress. At the same time, he expressed his belief that Trump is the winner of the election, which is his personal belief, especially in the context of the many irregularities and frauds that will be the subject of judicial trials. The most interesting thing is that those who attacked Janša were also quick to congratulate Biden, even though the elections are far from having declared an official winner, and we will still have to wait a while for the official results", Demokracija.eu wrote today. /ibna