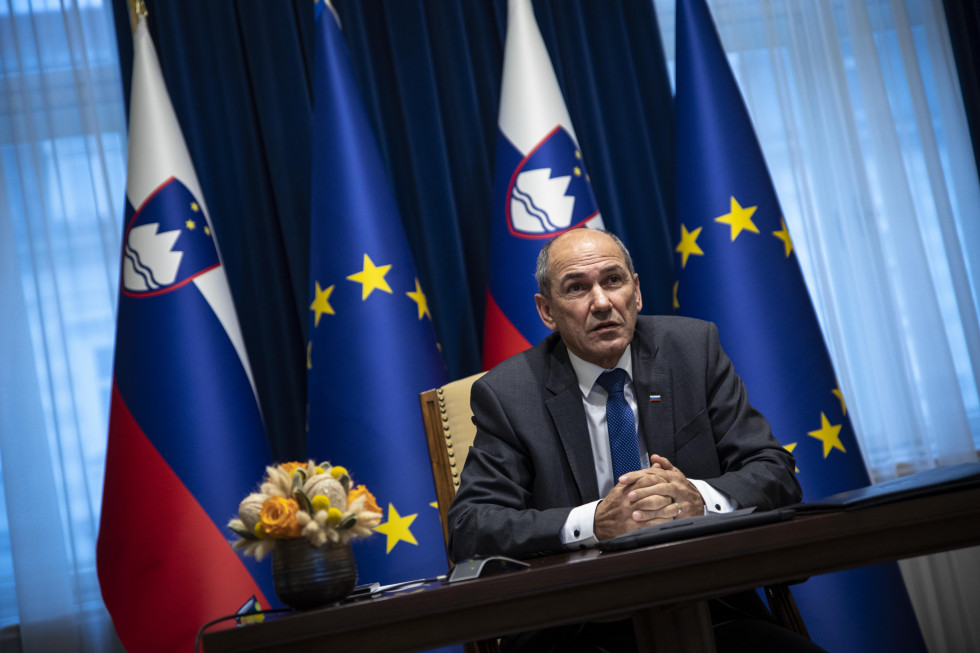 The Slovenian newspaper Dnevnik reports that the Ljubljana District Court has resorted to hiring a detective to try to deliver court mail to Prime Minister Janez Janša, who is not picking up mail related to the land in Trenta valley case.
Until Janša receives the mail, the court cannot continue to decide on the defence's request to exclude members of the judging panel.
The documents the court would like to deliver to Janša are related to the request for exclusion of the judges.
Following its first request, Janša's defence counsel filed another two requests, so the court must successfully deliver all three replies before continue the procedure.
The Specialised Prosecutor's Office filed an indictment against Janša over abuse of office last October, after five years of investigation.
Also indicted are Branko Kastelić, a former chairman of Imos company, and Klemen Gantar, a former director of Eurogradnje.
According to the unofficial information obtained by Dnevnik, the court had no problems delivering the mail to Kastelić and Gantar.
The case is linked with a plot of land in the Trenta Valley in the Alps that Janša bought in 1992 and sold in 2005, at the time when he was prime minister the first time, for roughly EUR 131,000, nearly nine times the price he paid.
The buyer, the property developer Eurogradnje, then sold the plot, land along a river accessible only via a footbridge, for EUR 146,000 in 2005 to another company, Imos. The same year, Imos sold Janša a three-room apartment in the centre of Ljubljana for EUR 236,100.
The prosecution claims Eurogradnje paid EUR 100,000 more for the land than it was worth, which was then factored into the price of the apartment.
When Imos went bankrupt, the value of the plot was officially appraised at EUR 17,655, but then the plot was sold for EUR 127,500 at an auction won by Damjan Podjed.
However, in August 2018 Podjed sold the plot to another person for EUR 140,000. Neither Podjed nor the final buyer appears among the suspects for now.
Janša has vehemently denied all allegations of wrongdoing since they first surfaced in the media in 2011. He has stressed that he has made enough money in his career with salaries and multiple bestselling books and has cast the allegations as part of a plot by people behind the scenes to remove him from politics.