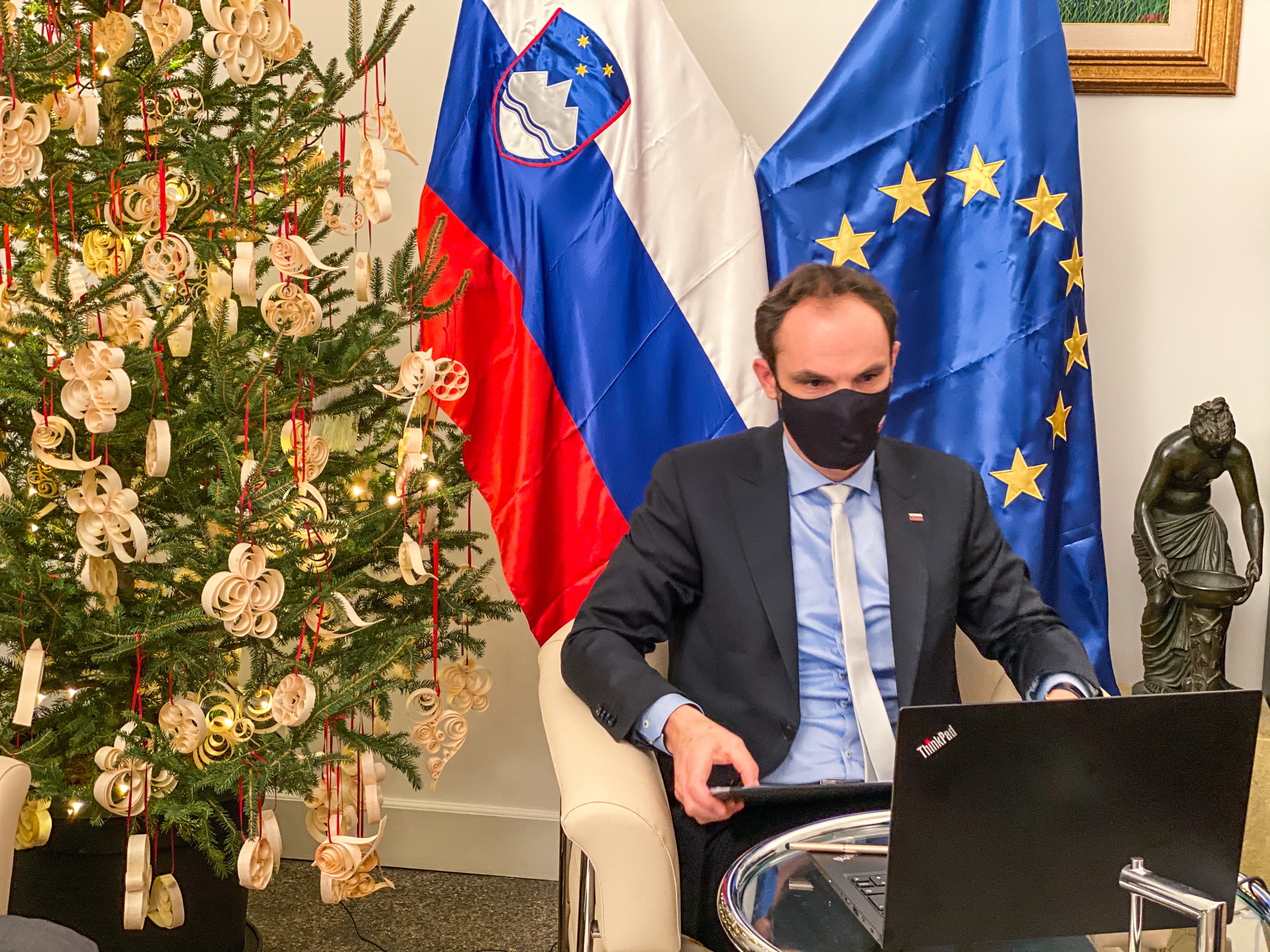 The Slovenian and Italian foreign ministers, Anže Logar and Luigi di Maio respectively, met on Thursday via teleconference to discuss the Exclusive Economic Zones that Italy and Croatia intend to demarcate in the Adriatic Sea. They agreed that they would hold a trilateral meeting on the topic alongside Croatian counterpart Goran Grlić Radman as soon as possible.
The ministers emphasized the importance of preparing a trilateral meeting between Slovenia, Italy and Croatia in early 2021 with the aim of discussing opportunities for cooperation in the Adriatic area. The two ministers underlined the importance of cooperation in the Adriatic Sea, economic cooperation, the "blue economy" and connectivity. The Slovenian representative stressed that "we are united with Italy and Croatia in our vision for the Adriatic Sea, that will connect people and constitute a source of wealth and prosperity for all".
The two ministers agreed that the Italian side would brief Slovenia on the state of the legislative procedure in parliament regarding the declaration of an EEZ in the Adriatic. The Italian side reassured that the EEZ demarcation would be carried out in accordance with the principles of international maritime law and the United Nations Convention on the Law of the Sea (UNCLOS) and with the full cooperation of Slovenia and Croatia to ensure the highest level of protection of the Adriatic Sea.
Minister Logar and Di Maio focused on measures to stem the COVID-19 pandemic. They also discussed the Multiannual Financial Framework and the recovery instrument endorsed by the European Council, and called for its swift implementation. They underscored the importance of restrictive measures to improve the epidemiological situation, while calling for the possibility of relief measures for the border population.
Minister Logar presented the priorities of the Slovenian EU Council Presidency in the second half of 2021. Among them, he placed particular emphasis on the development of plans for addressing emergency situations and strengthening the resilience of the Union. One of the priorities of the Slovenian Presidency will be the enlargement of the European Union to the Western Balkans, with Slovenia and Italy stressing the importance of a credible European perspective for the region, parallelly with meeting the accession conditions.
The ministers also discussed current debates unfolding within the Union on preventing illegal migration and border security. They exchanged views on the situation on the Western Balkans and the Mediterranean migration route, and highlighted the importance of bilateral cooperation between security authorities in preventing illegal migration.
The ministers agreed that Slovenia and Italy retain close friendly relations, externalized through regular dialogue at all levels. In the field of intergovernmental cooperation, the two ministers agreed that the meeting of the Coordinating Committee of Ministers should be held as soon as the epidemiological situation allows, presumably in the first quarter of 2021. Logar underlined the importance the dialogue on issues concerning the two national communities, highlighting the representation of the Slovenian minority in the Italian parliament. /ibna