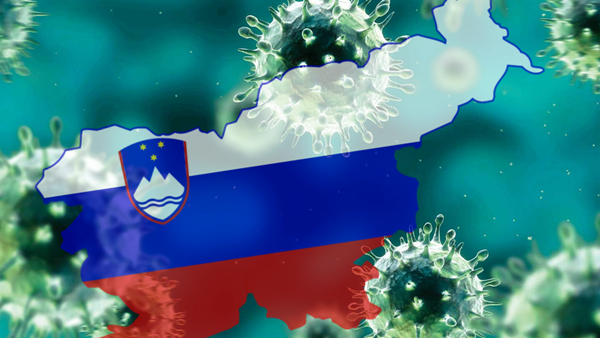 Year 1-3 secondary-school students in Slovenia reunited with their final-year peers on Monday as secondary schools fully reopened under model C, a rotation in which half of the school attends classes in vivo for one week while the other half will continue distance-learning. The vaccination of the teaching staff also kicked off for those over 50 years old.
No changes were introduced for final-year secondary school students, who have been attending classes at school every day since mid-February. Nothing changes for primary schools either, except for the compulsory use of masks for children 6 to 9 inside the classroom as well, apart from communal areas such as corridors or dining areas.
Face masks will now also be mandatory for secondary schools, for both students and teachers.
Teachers will still need to be tested for the novel coronavirus once a week.
This week, teachers will also receive vaccines, with those over 50 being the priority group, to be followed by others who have expressed interest in vaccination.
Health Minister Janez Poklukar expressed hope on Saturday that the majority will decide in favor of their vaccination and will thus protect both their health and the health of children, while contributing to schools remaining open.
By another decision, bars and restaurants in two eastern regions, namely Posavje and South-east Slovenia, received the green light to start serving food and drinks outdoors as of Monday, in what will be a one-week test period.
While Slovenia is in the orange zone of restrictions, last week's figures both regions placed them firmly in the milder, yellow tier, where serving customers outdoor is allowed. As a result, the government decided to temporarily allow bars and restaurants to reopen there.
Guests will be served outdoors between 6am and 7pm and they will have to leave the establishment by 7:30pm.
If the number of infections increases or if inspectors detect major violations, the government will shut down the bars and restaurants again.
Customers will have to wear masks at all times, except when they are seated at their table, while the staff will have to wear masks at all times and get tested for coronavirus weekly. Those vaccinated against coronavirus and those who have recovered from the disease will be exempted from the testing requirement.
Tables will have to be three metres apart and no more than four guests will be allowed at each table. The number of guests will also be restricted based on the size of the terrace or garden. Guests will be allowed to go inside only to use the restroom.
Slovenian restaurants have been closed for indoor service since mid-October. Both bars and restaurants were able to offer take-away services and, since last month, restaurants were allowed to serve B2B guests indoors. /ibna