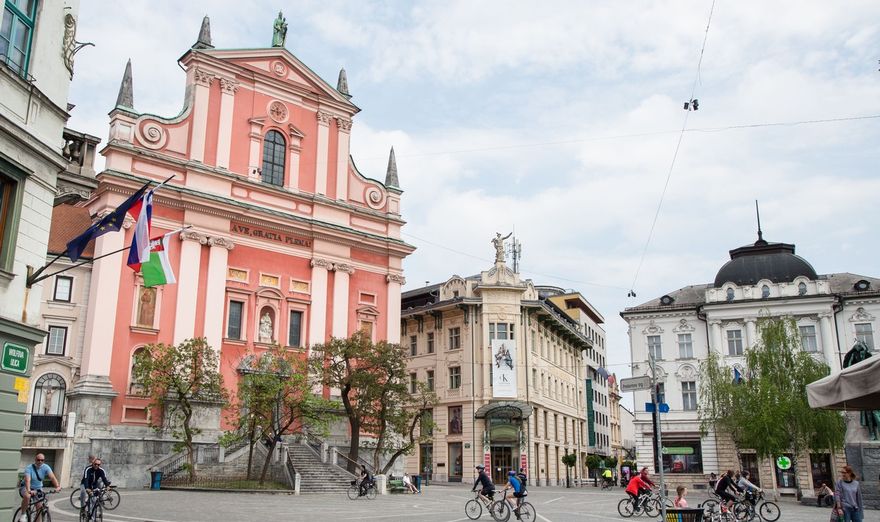 The Slovenian government, on the advisory group proposal, decided to tighten the anti-corona measures for next two weeks. Some of the measures entered into force today, some will be introduced tomorrow and just a few of them on Monday. Minister of Health Tomaž Gantar, government spokesman Jelko Kacin and Minister of the Interior Aleš Hojs spoke at the press conference about the way forward and presented the tightened measures to the public.
Kacin said the new government measures were "basically just a more consistent adherence to existing ones." Most of the measures will take effect today or Saturday.
Gantar stressed that the situation in hospitals was serious and that the number of infections in the second wave surprised him. He believes that the most important measure is still to keep people from socializing. "Any release of measures would once again stimulate the exponential growth of infections," the minister said.
Gantar predicts that the tightening of measures will be on power for two weeks, after which a controlled release will begin.
Schools and kindergartens will be closed, except for kindergartens for emergencies, the minister announced. The virus spread extremely quickly in schools. Only professional athletes can train indoors. Public transport other than taxis will not operate. Chimney sweeps and vulcanizers will be able to operate. The measures in the field of economy will enter into force on Monday. Industrial production and construction on uninhabited construction sites will be able to function normally, and all non-emergency shops will be closed. All measures released last week are being reintroduced.
Vaccination could start in the second half of December, but there will not be a sufficient number of vaccines for everyone, even when the vaccines are already available, warns the Minister of Health. He announced that even during the December holidays, no measures will be taken. Slovenia should vaccinate 60 percent of the population, according to the minister. Residents of nursing homes and health professionals will be the first to receive the vaccine.
Interior Minister Hoys said any gathering would now be banned. Even the gathering of up to six people will no longer be allowed, except in the case of a joint household or family. However, the bodies of political parties will be allowed to operate. An exception is also a marriage, but the Minister of Labour Janez Cigler Kralj must give the consent in advance.
A decree banning the crossing of state borders comes into force on Monday. Under the new law, it will no longer be allowed to visit real estate and vessels abroad without a test or quarantine upon return. Visits by close family members abroad, which have so far been possible for 72 hours, will only be allowed within the EU or the Schengen area. "It will no longer be possible to spend weekends in Bosnia," Kralj stated.
The Chamber of Commerce and Industry of Slovenia (GZS) addressed a letter to Prime Minister Janez Janša and Minister of the Economy Zdravko Počivalšek, asking the government not to tighten measures. The Chamber of Commerce and Industry pointed out that additional measures would cause problems for companies./ibna