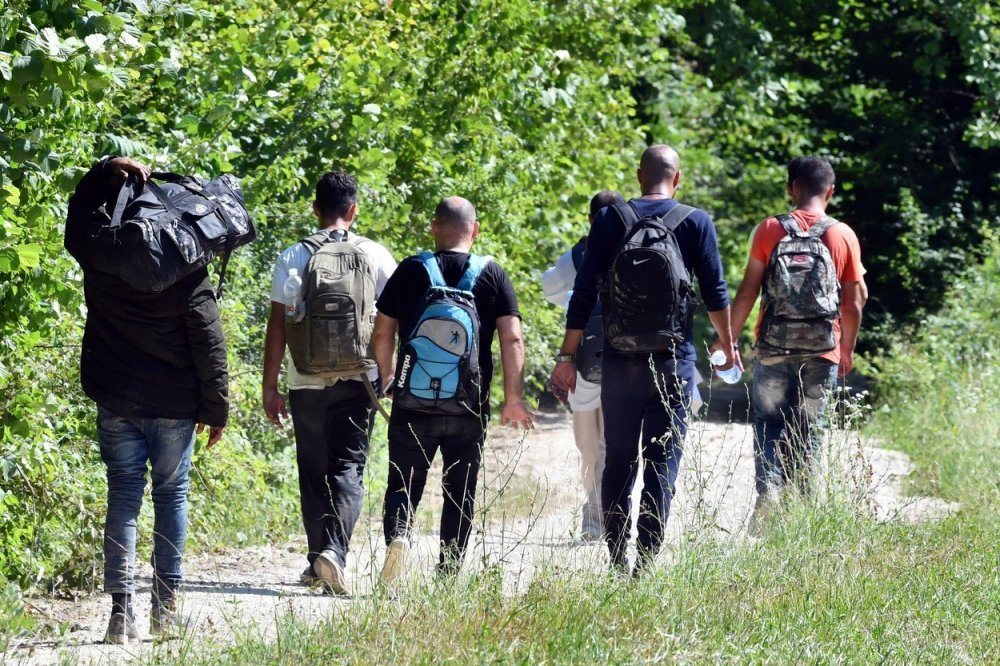 Slovenian Police processed 7,409 illegal border crossing cases by the end of July this year, which is 1.3% less than in the same period last year. Citizens of Morocco and Pakistan featured in half of the cases, while there has been a substantial drop in the number of Algerian migrants.
Police data show that January saw an increase in migrant figures compared to last year, but later a drop occurred that was also the result of the Covid-19 pandemic.
The numbers started increasing again slightly in May, and in particular in June and July. In June the police handled 1,781 cases and in July 2,319, significantly more than last year.
The intention to seek asylum was announced by 2,438 migrants in the first seven months of this year. Moroccans stood out, with the figure for them rising by 9%, while Algerian citizens seem to have switched to a different route.
The Novo Mesto Police said it made several arrests of smugglers involving a total of 79 illegal migrants.
It arrested a 44-year-old Ukrainian who had been transporting 48 Pakistanis and Bangladeshis in inhumane conditions in the back of a van with Austrian plates.
Moreover, Novo Mesto Police pulled over a van with two Slovenians in the front, transporting 22 Pakistanis in inhumane conditions in the back of the van.
The Novo Mesto Police also pulled over two cars with Italian licence plates operated by an Afghanistani and a Cuban citizen, who together transported nine Afghanistanis.
The Ljubljana Police also said it made several arrests involving a total of 45 illegal migrants.
Two Slovenians were arrested after having been caught transporting 42 illegal migrants from Afghanistan, Pakistan, India and Nepal in the back of a van.
In a separate arrest, a Ukrainian citizen was apprehended after having been found transporting three Afghanistanis in his car.
While the alleged smugglers are due to see an investigative judge, the illegal migrants are being processed, the police said./ibna