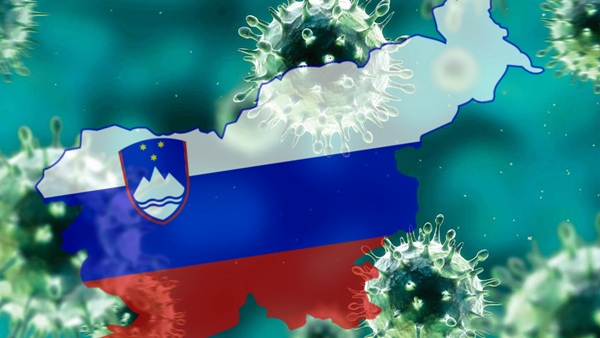 As of today, Slovenians will be under more strict measures that include restrictions in gatherings.
The government, at the telephone session on Thursday, imposed new restrictions following a sharp rise in Slovenia's coronavirus curve, including a ban on gatherings of more than ten people, except for organised events sanctioned by the National Institute of Public Health (NIJZ).
The ban, which applies to public and private gatherings, will come into effect on Friday, and police will stiffen oversight and fining, Interior Minister Aleš Hojs told the news conference following the cabinet session on Thursday.
Those organising events of up to 500 people, including religious services and sporting events, will need to obtain the go-ahead from the NIJZ, however catering or the serving of food or drinks at those events will no longer be allowed.
Hojs said the reason was that many infections could be linked to various private parties, including weddings.
Hojs answered in the negative when asked whether the police would check on compliance with the ban at private flats, but he did say that the police would be stricter in enforcing the ban, including at Friday's protests.
"Friday's cycling has been one of the most flagrant violations" of the government decree in recent months, said the minister, but could not say how many people have been infected at Friday's protests.
He did say though that Ljubljana was "critical" in terms of the infection rate.
Ljubljana recorded 64 new infections on Wednesday after 60 the day before, and currently has 449 active cases, which puts its infection rate per resident at 0.153%, according to the tracker site covid-19.
The government also changed the decree on the providing of goods and services as a result of which guests at bars, cafes and restaurants will only be served at the tables from Friday, except for delivery or take away.
In addition the number of people allowed inside shops, banks, postal and other offices will be limited to one person per 20 square metres, excluding the employees.
Slovenia recorded 387 new coronavirus incidents for Wednesday as the rate of positive tests surpassed 10% for the first time. The incidence rate, the number of cases per 100,000 residents in the past two weeks, climbed to 128.80, from 116 the day before./ibna