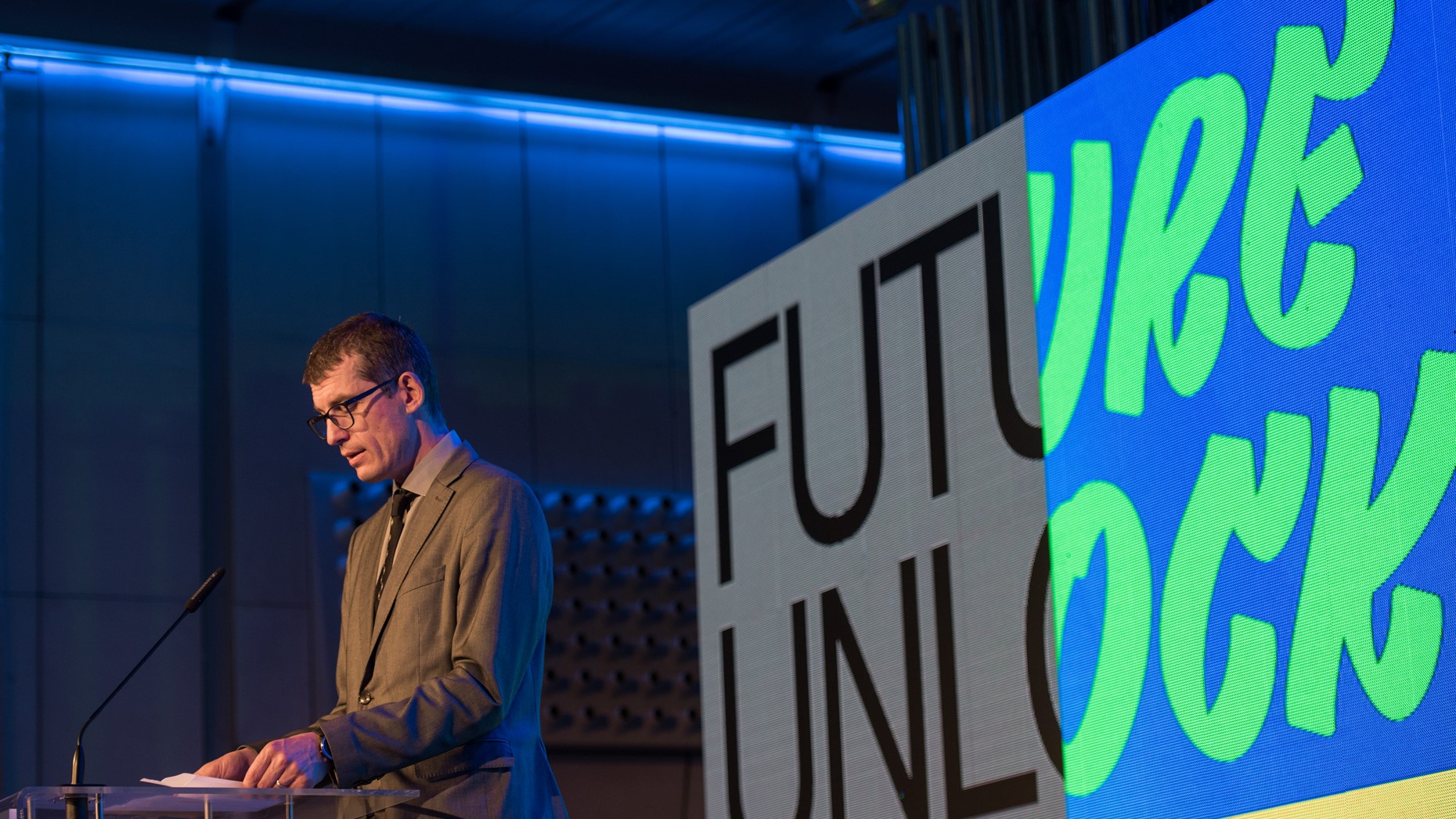 Between 12 and 15 September, Ljubljana and Izola hosted an international high-level conference named "Future Unlocked".
The discussions focused on the impact of cultural and creative sectors on the green transition, social innovations and economic growth, underlining the role of culture in strengthening foreign policy activities, fostering understanding and raising awareness of topical social and environmental issues.
Slovenians have long lived at the meeting point of four major European cultures and languages, with their identity developing in constant dialogue with their neighbours, thus promoting both their own cultural expression and respect for other cultures. "This is why we have put culture and creativity high on the European agenda, also during our Council Presidency," State Secretary Gašper Dovžan said in his opening address on the high-level panel on cultural and creative sectors as drivers of peace and stability. Via a video call, participants were also addressed by Mariya Gabriel, European Commissioner for Innovation, Research, Culture, Education and Youth, Nasser Kamel, Secretary-General of the Union for the Mediterranean, and Stefano Sannino, Secretary-General of European External Action Service.
Zdravko Počivalšek, Minister of Economic Development and Technology delivered the opening speech on the panel on cultural and creative sectors as generators of economic growth, and participants were also addressed via video by European Commissioner Thierry Breton and MEP Christian Ehler. By initiating the conference, Slovenia contributes to the marking of the International Year of Creative Economy for Sustainable Development and promotes the implementation of the 2030 Agenda.
Part of the conference was a meeting of high-level representatives of EU ministries of foreign affairs and culture, where the EUNIC study on how cultural programmes can promote peace and stability in the world was presented for the first time. Slovenia has traditionally advocates for the prominent role of culture in international relations and continues to implement the activities launched during its 2008 Presidency of the Council of the EU.
The conference gathered representatives from over 30 countries, European institutions and international organisations. Also, participants were able to view the exhibition Future of Living showcasing contemporary Slovenian design achievements, with which Slovenia wishes to further broaden the debate on the future of Europe.