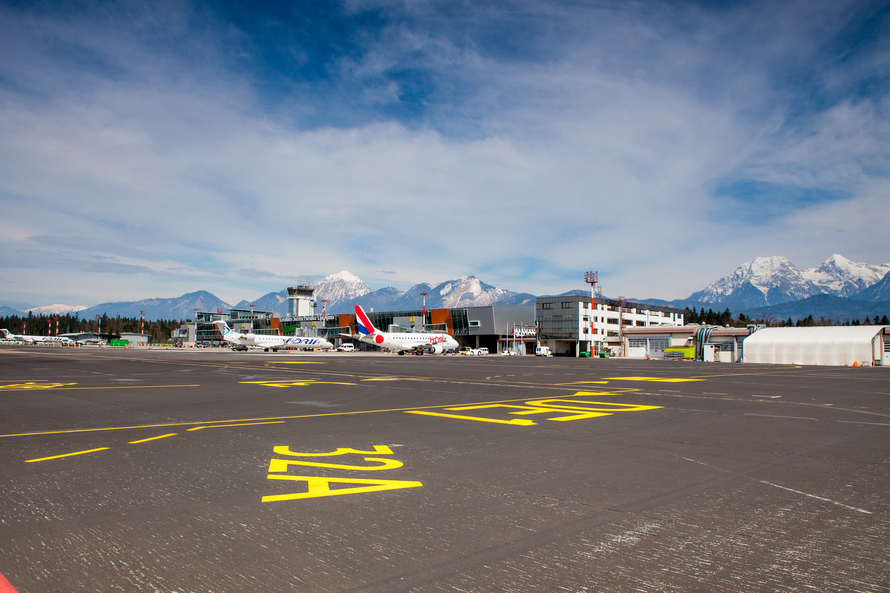 The German company Fraport announced today that, due to the crisis caused by the Covid-19 pandemic, around 3.000 to 4,000 employees would be laid off, as the aviation industry will not be able to recover for some time.
Fraport Slovenia, 100% Fraport-owned, recorded 9.4m euros in revenue in the first half of the year. In the second quarter alone, revenues fell 80 percent to 2.5 million euros, and operating losses reached 3.7 million euros.
Already in mid-July, Fraport Slovenia started sending notifications on the termination of employment contracts to 82 employees who were included in the list of redundant workers. Due to the Covid-19 pandemic, the operator of Ljubljana Airport, which employs about 470 people, is also facing a large drop in passenger traffic and thus a reduced workload.
Fraport Slovenia then announced that the current and forecasted volume of flights at Ljubljana Airport until the end of the summer timetable will be very different from what was predicted by the carriers before the crisis. Forecasts for the winter season also appear particularly uncertain, with the company estimating that, by the end of the year and based on the optimistic scenario, it will realize only up to 30 percent of the projected turnover.
As Fraport announced on Tuesday, in a report by CEO Stefan Schulte on the first half of the year, the number of passengers in 2022 and 2023 will still be 15 to 20 percent lower than in 2019, which implies less workload in the long run. The Fraport Group currently has about 22,000 employees.
The company is participating in a German state aid program to prevent mass layoffs. In Frankfurt, about 16,000 salaries of employees are state-subsidized as part of a program to curb the effects of the coronavirus crisis, which was launched back in March.
Their working hours were reduced by 60 percent and operating costs by 30 percent, mainly due to terminal closures.
Still, the Fraport Group went deep into the red numbers in the second quarter. Deficit amounted to 182 million euros, after recording a profit of 127 million euros in the same period last year. Revenue fell by about three-quarters, to $ 250 million, while air traffic came to a complete halt. /ibna