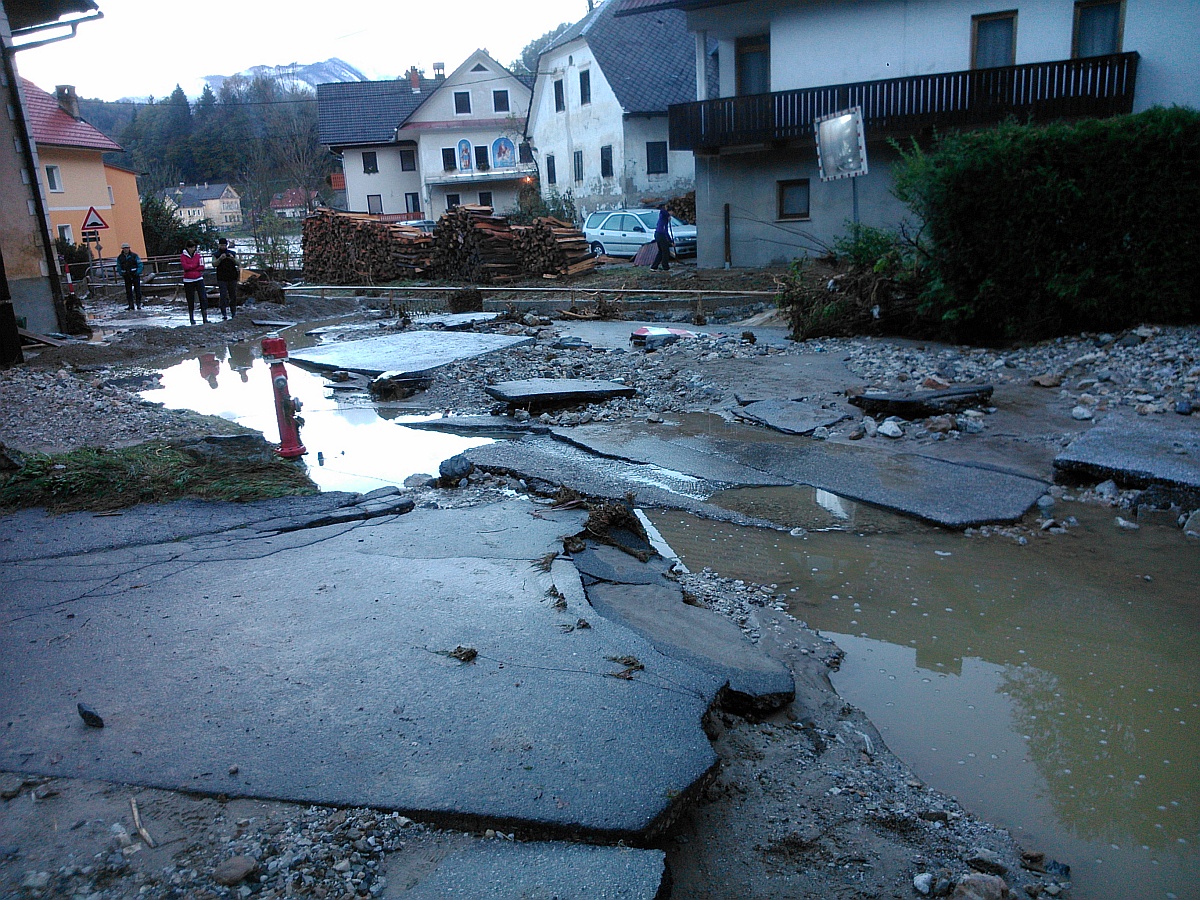 Review Hari Stefanatos
Slovenia is experiencing the wettest year for 50 years, with new records already having been set for number of wet days and extreme weather in 2014.
The Slovenian Environmental Agency has presented preliminary figures that show long-term established precipitation averages having been exceeded, making 2014 the wettest year since 1965, according to the agency's Gregor Vertačnik.
Vertačnik said that if current trends continue, all areas in Slovenia will see above 1,000 millimetres of rainfall this year, including the northeastern-most Prekmurje region, where precipitation does not usually exceed 800 millimetres.
The capital Ljubljana has seen over 1,750 millimetres of precipitation so far, which is 100 millimetres less than the current annual record set in 1965, with the average precipitation in the capital being 1,400 millimetres.
A new annual record in precipitation has already been set in the coastal town of Porotorož (1,400 mm).
(Source: Sloveniatimes)