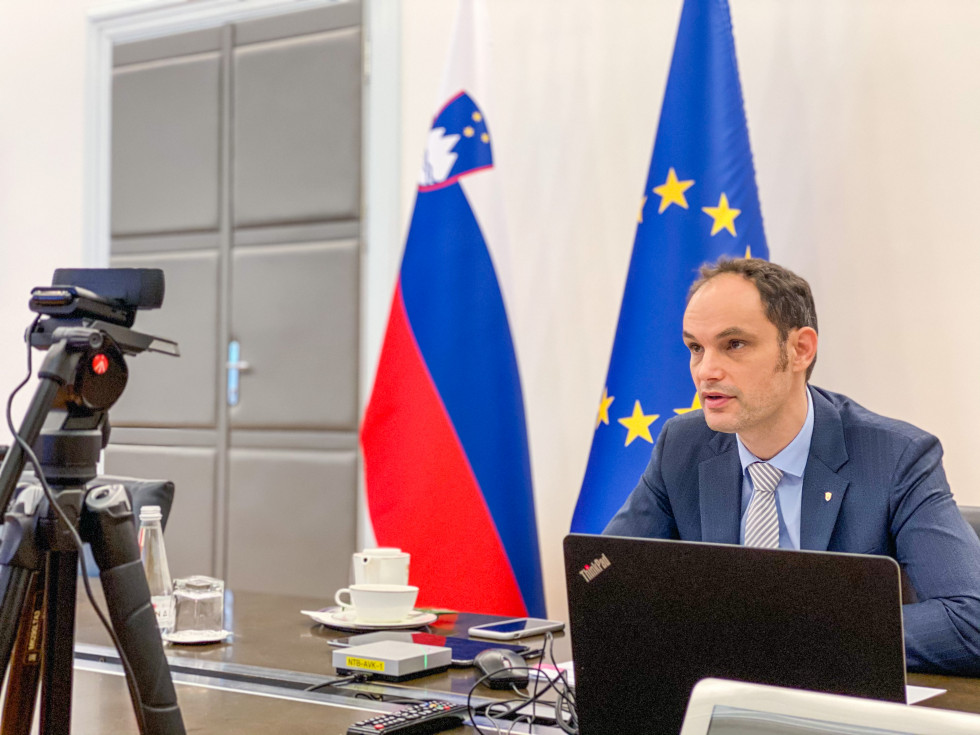 Minister of Foreign Affairs of Slovenia Anže Logar addressed on Thursday the participants of the 5th Forum of the EU Strategy for the Adriatic and Ionian Region (EUSAIR), with this year's slogan being "Strengthening the resilience of the Adriatic and Ionian Region through cooperation". At the virtual forum taking place during Slovenia's presidency of EUSAIR, the Minister underlined that Europe's green and digital recovery can only be achieved through effective cooperation and coordination at both regional and global level.
"In his opening speech, Minister Logar held up the example of the successful development of the COVID-19 vaccine and its distribution as evidence that such cooperation can indeed be achieved. In this regard, the role of macro-regional strategies will depend on the extent to which its priorities are successfully integrated into the programming documents of the EU's financial mechanisms," the Ministry states in a press release.
The European Commission's support for this process during Slovenia's EUSAIR chairmanship constitutes a major achievement, added Minister Logar.
On Slovenia's initiative, new forms of cooperation are being developed within the macro-region, particularly with respect to the EU enlargement process. New members are keen to join EUSAIR, which proves that the Adriatic-Ionian macro-regional strategy has become an extremely important tool for cooperation in the region. North Macedonia joined the group of participating members last year, while this year the Republic of San Marino has also expressed interest in joining EUSAIR. Minister Logar concluded his address by inviting the participants to the 6th Annual Forum, which will be hosted by Slovenia at the end of its chairmanship in May, in Portorož.
Minister Logar kicked off the two-day event together with Serbian Minister of European Integration Jadranka Joksimović, European Commissioner for Cohesion and Reforms Elisa Ferreira, European Commissioner for Neighbourhood and Enlargement Olivér Várhelyi, and Deputy Prime Minister for European Affairs of North Macedonia Nikola Dimitrov. The Forum is hosted by the Republic of Serbia, which had to postpone the event due to the onset of the pandemic during its EUSAIR chairmanship. /ibna