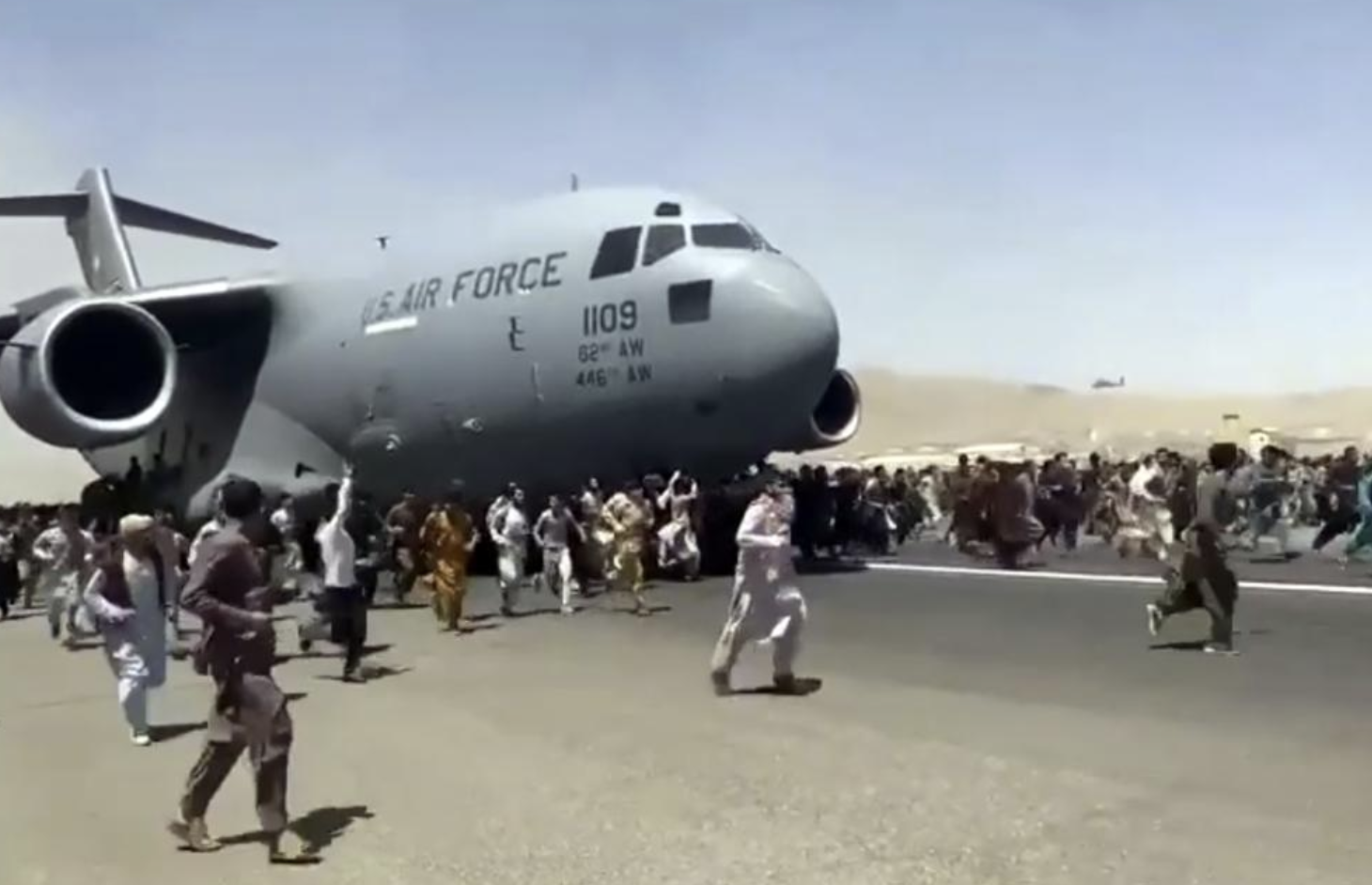 The EU maintains that the Union and the countries that have taken part in the NATO mission in Afghanistan have a duty to take care of the Afghans at risk following the Taliban seizure of the country, the European Commission's spokesperson Eric Mamer said on Tuesday when asked to comment on PM Janez Janša's recent statement.
In the post on Twitter on Sunday, Janša wrote that the EU would "not open any 'humanitarian' or migration corridors to Afghanistan" or allow the repeat of 2015. "We will only help individuals who have helped us in the course of the NATO mission and EU member states that protect our external border."
Mamer referred to Commission President Ursula von der Leyen's recent statements that "the EU, as well as all countries that have participated in the NATO mission in Afghanistan, have a duty to take care of the people who are at particular risk because of the new situation in Afghanistan, for example, journalists, human rights advocates, judges and lawyers, and in general women and young girls".
When talking about creating channels and resettlement opportunities for Afghans in conflict, "we are talking about these groups", said Mamer on the STA question whether Janša's stance corresponded to that of the Commission.
Mamer also highlighted efforts that will be needed to ensure that all Afghans who have been displaced due to the conflict, can safely return home. With a view to enabling this, the Commission emphasises the need to work with countries in the region, he said.
Responding to Janša's post on Twitter, European Parliament President David Sassoli said on Sunday that it was "not for to the current presidency of the Council to say what the EU will do". He invited Janša to discuss the issue with the European institutions so that they could decide what the next steps should be.
Janša's stance is said to be supported by only two EU members – Hungary and Austria, the German newspaper Frankfurter Allgemeine Zeitung (FAZ) reported on Monday.
Most of the other member states and leaders of the EU institutions would like to prevent the 2015 migration wave from repeating but are at the same time ready to expand the circle of people who need protection, citing moral responsibility and commitments from the resettlement programme.
Slovenia is meanwhile willing to accept the Afghans who have worked with the Slovenian soldiers in Afghanistan as well as another five, according to a recent statement by Foreign Minister Anže Logar.