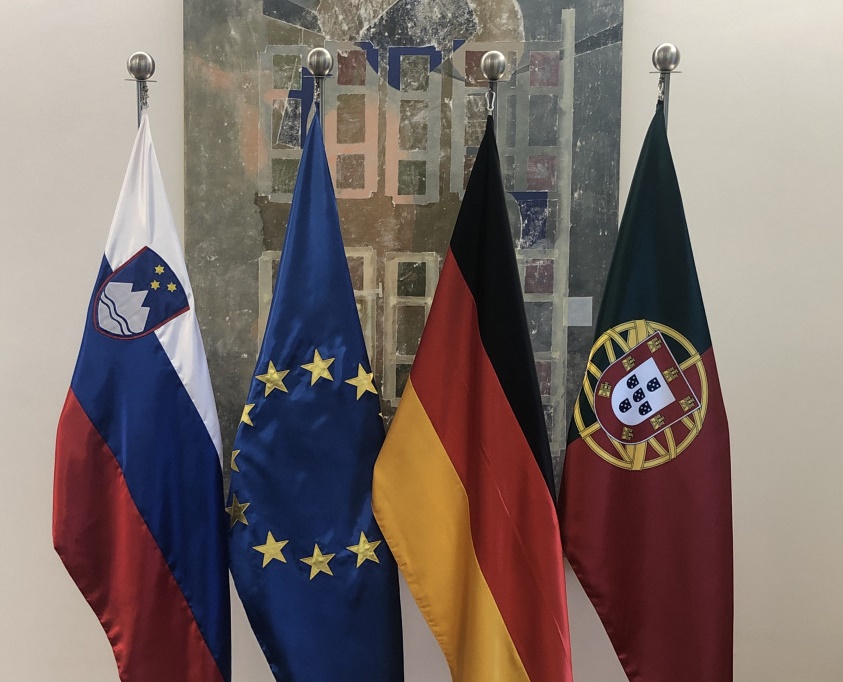 In the context of the EU presidency trios, the defense ministers of Slovenia, Portugal and Germany discussed a number of security and defence topics, including the Strategic Compass process, EU-NATO cooperation, military mobility, and the bloc's support for stabilisation efforts in Mozambique, the Slovenian Defence Ministry announced.
Matej Tonin, Joao Gomes Cravinho and Annegret Kramp-Karrenbauer exchanged at a virtual meeting views on the Strategic Compass, a process aimed at connecting strategic and operative levels in achieving EU ambitions in defence and security.
Slovenian Defense Minister Tonin stressed that, being the most important political steering document for the common security and defence policy, the Strategic Compass will be a priority during Slovenia's EU Presidency in the second half of the year.
Following a risk analysis, the EU member states are now discussing ways to define more concrete goals and recommendations for all four pillars of the Compass: crisis management, resilience, capability development and partnerships.
Tonin said EU-NATO cooperation would be highlighted as yet another priority of Slovenia's EU presidency, particularly in hybrid threats, technological development and in efforts to render critical infrastructure more resilient.
The ministers stressed that a stronger EU means a stronger NATO, in the context of which it is deemed important for the organisations to avoid duplication and contribute to meeting national, EU and NATO goals.
They agreed that the EU and NATO should deepen relations at institutional level by sharing information and through concrete projects in areas of common interest.
The ministers also discussed ways of improving military mobility, the role of which has been further highlighted during the Covid-19 pandemic, the ministry announced.
As for the situation in Mozambique which has witnessed attacks by Islamic groups since 2017, the EU has already expressed readiness at a political level to provide support for the country's efforts to address security, humanitarian and development aspects of the crisis. /ibna