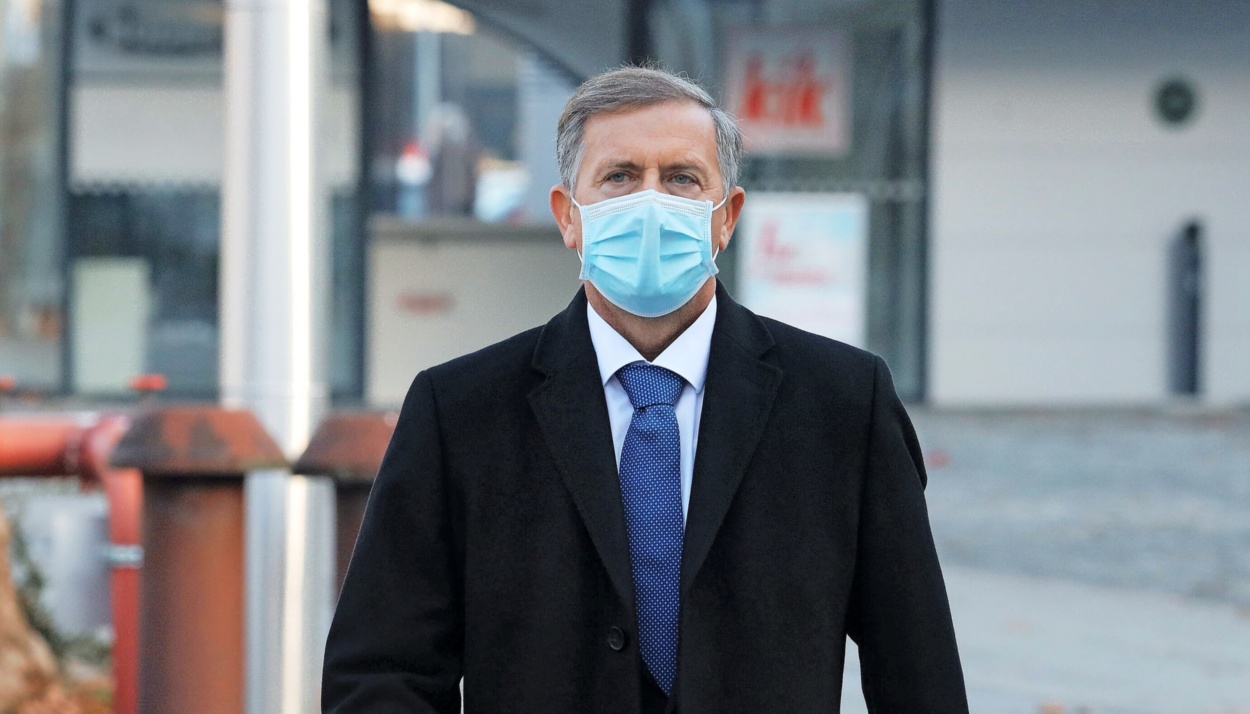 DeSUS leader Karl Erjavec has withdrawn his bid to become PM-designate until all MPs are granted work under normal conditions, a press release published on the Slovenian National Assembly's website notes. The move comes after several MPs tested positive for coronavirus and will not be able to vote in person. The parliamentary groups are considering the handling of the situation, yet it seems that the opposition initiative has come to an end, as the renewal of the no-confidence motion will require that they gather new signatures.
A rapid antigen test showed that Matjaž Han, the leader of the deputy group of the opposition Social Democrats (SD), was infected with coronavirus after an expert working for the deputy group tested positive on Saturday. Matjaž Nemec, another SD MP, is still awaiting test results after coming in contact with SOVA intelligence agency director Janez Stušek, who tested positive over the weekend.
Han and Nemec's votes could be decisive in a no-confidence motion against Janez Janša's government. Earlier, Slovenian Parliament Speaker Igor Zorčič rejected calls to postpone the voting due to possible coronavirus infections.
According to Law, the deadline for voting is no later than seven days from the introduction of the proposal. In practice, it means that Friday will be the last day, while Wednesday was marked as the first day of the extraordinary parliament session.
However, in cases like this, MPs must be present in parliament in person for a secret ballot. Last Friday, when the opposition submitted the request for a special session of Parliament, Erjavec gathered 42 votes. For a successful result, the opposition must garner 46 votes. As a result, in this case, the opposition cannot count on at least one, and possibly two votes of Han and Nemec.
Recently, DESUS left the ruling coalition citing disagreement with Janša's SDS party on the government's handling of the COVID-19 pandemic, jeopardy of media freedom and the administration's decision to side with Hungary and Poland in disputes in the European Union over democratic standards in those countries. /ibna