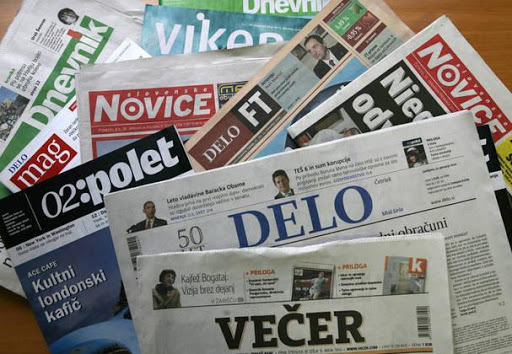 Dutch MEP Sophie in 't Veld (D66 / Renew), in an online interview on media freedom in Slovenia stressed that there are sufficient grounds for the Monitoring Group on Democracy, Rule of Law and Fundamental Rights of the European Parliament -which she heads- to start monitoring the situation in Slovenia.
She pointed out that journalists in Slovenia respond to pressure and hate speech with self-censorship. Journalists must work safely and freely, she adds.
However, she emphasized that the European Parliament must make decisions on the issue and it will be a matter of establishing the facts.
In an online talk titled "Is Slovenia the next autocratic state in the EU?" organized by her party D66, she warned that it would be problematic for the Slovenian government to follow the positions of Hungarian Prime Minister Viktor Orban and Poland. She added this could get complicated because Slovenia is chairing the EU Council this year. As an example of this "monitoring of attitudes", she pointed out that Slovenian Prime Minister Janez Janša did not recognize the victory of US President Joe Biden in the elections.
She recalled that the group she leads followed the situation in Slovakia and Malta a few years ago, after the assassination of investigative journalists Jan Kuciak and Daphne Caruana Galizia. She pointed out that just before their murders, there was a "very toxic atmosphere" towards journalists in those countries and such a climate or hate speech could lead to the normalization of violence against journalists.
She also commented on Janša's unusual response to an article in the Politico newspaper regarding the situation in the Slovenian media, when he contemptuously accused the author of the article, a respected and well-known journalist, of not being independent. "It is unusual for a leading politician in such a position to use such language against journalists," said Sophie in 't Veld, who has been a member of the European Parliament since 2004. She described the article in Politico as worrying, pointing out that journalists in Slovenia are under pressure.
In the online conversation also attended by Slovenian investigative journalist Blaž Zgaga, describing the situation in Slovenia the MEP said that it was important for Europe to closely follow developments in Slovenia. As an important EU tool, she pointed out the value of respecting the rule of law in the distribution of funds from the recovery fund in the aftermath of the COVID-19 pandemic.
She also emphasized that the situation for journalists in Slovenia might be difficult, but they are not alone and that things are changing. She pointed to the example of improvements in Slovakia and Malta, as well as to the fact that the EU did not have these tools at its disposal six years ago, but now that has changed. /ibna