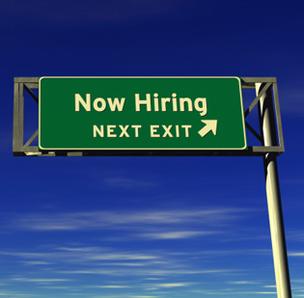 Slovenia's employment outlook for the second quarter hit a new all-time high in the latest survey by the Manpower. Slovenian employers reporting the most upbeat hiring plans in the region of Europe, Middle East and Africa, and the third strongest world-wide.
Out of the 621 Slovenian employers surveyed, 28% have projected an increase in staffing levels, 68% expect no change and only 1% anticipate a decrease, the survey shows.
Once the figures are adjusted to allow for seasonal variation, the net employment outlook stands at +22%, the strongest since the survey was first conducted in Slovenia at the beginning of 2011.
This outlook is a 4-percentage-point improvement on the previous record in the quarter before and 14 percentage points above the outlook for the second quarter of 2016.
Increase in hiring is expected by employers across all ten industry sectors. For six sectors the prospects are the strongest since the survey began.
The strongest outlook is for the manufacturing sector (+33%), followed by construction (+30%), finance, insurance, real estate and business services (+24%) and the restaurants and hotels sector (+23%).
The weakest hiring prospects are reported in the agriculture, hunting, forestry and fishing sector (+6%) and the public and social sector (+8%).
Hiring prospects improved across all sizes of businesses; large employers appear to be looking at a labour market boom, reporting a net employment outlook of +45%.
At the global level, second-quarter hiring confidence is strongest in Taiwan, Japan, Slovenia and India. The weakest forecasts are reported in Brazil, Italy, Belgium and Switzerland./IBNA
Source: The Slovenia Times