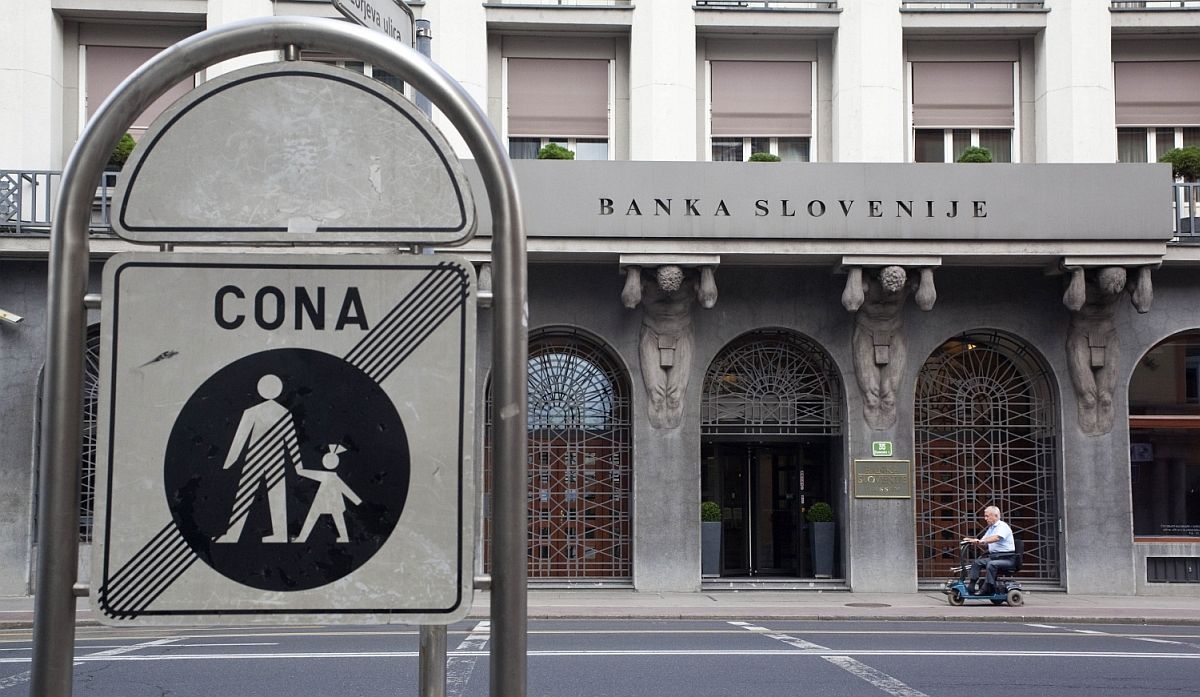 "The outbreak of the coronavirus pandemic has caused a sharp decline in economic activity throughout the Eurozone, and thus in Slovenia. New economic development forecasts, confirmed yesterday by members of the Governing Council of the European Central Bank (ECB), predict a decline in the current scenario, comparable to the great financial crisis of ten years ago. At the monetary session, the members of the Council thus adopted additional monetary policy measures aimed at supporting economic recovery and further ensuring price stability," said the Governor of the Central Bank of Slovenia, Boštjan Vasle.
In a statement, Vasle said that this time two additional scenarios due to extreme uncertainty accompanied the ECB's central forecast. Assumptions generally differ in terms of the length of the pandemic and the possible second wave. According to the scenario, Vasle points out, economic growth in the Eurozone will fall by 8.7% this year. The decline is comparable to the medium-term losses of economic activity after the great financial crisis of 2008/2009. Forecasts related to Slovenia will be presented at the Bank of Slovenia in the coming days.
"The situation in the financial markets, which have also been hit hard by the deteriorating situation, especially in March, is gradually stabilizing, with some first signs of improvement. The required profitability for borrowing in the capital markets has dropped significantly in the Eurozone, including Slovenian government bonds, but remain at higher levels than before the outbreak. Stock market indices are rising again, but are very volatile, indicating uncertainty and fear of the possibility of the situation deteriorating again," the governor said.
In such a situation, the governors of the national central banks assessed that additional monetary policy incentives were needed to support the economic recovery and to continue ensuring price stability in the medium term.
"In that sense, we have further increased the program for the purchase of pandemic securities (PEPP), which was introduced in March this year, to 600 billion euros. The purpose of the instrument is to provide additional liquidity to maintain smooth operation in money markets and lending activities. In this way, we open space for improving the conditions of bank lending for all segments of the economy, especially for citizens and companies," says Vasle.
He expects that this measure will also have a beneficial effect on borrowing costs in Slovenia, which has recently been in the group of countries with a larger increase in borrowing costs. Similar to the level of the Eurozone, "these measures open additional space in Slovenia to improve bank lending conditions for households and companies. This also applies to medium and small enterprises, which represent an important part of the Slovenian economy because they are not financed on the capital market, but mainly through bank loans".
"Finally, the governors expressed our expectations regarding fiscal policy. We welcomed the European Commission's initiative for a dedicated recovery fund aimed primarily at helping the regions and sectors most affected by the pandemic. In the Bank of Slovenia's view, this is also a significant shift in thinking about funding certain tasks related to the current health situation in EU member states," Vasle concludes./ibna