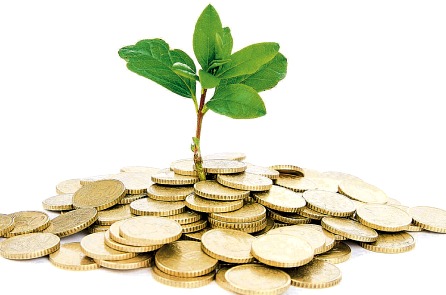 Ljubljana, December 28, 2015/Independent Balkan News Agency
Review Hari Stefanatos
Slovenia's economy is expected to continue to grow in 2016, albeit at somewhat slower pace due to a drop in EU funding at the outset of the new budgetary framework.
The Institute of Macroeconomic Analysis and Development (IMAD), the government forecaster, gives the most optimistic forecast, expecting the GDP to increase by 2.3%.
The forecast of the European Bank for Reconstruction and Development is also positive but slightly less so, predicting a growth of 2%, while the European Commission, Slovenia's central bank and the OECD expect a growth of 1.9%.
Even more cautious in their forecasts appear the International Monetary Fund and the Chamber of Commerce and Industry of Slovenia, projecting the Slovenia's economy will expand by 1.8%.
IMAD expects a further improvement in the labour market, coupled with the continuation of certain imbalances which are reflected in the high surplus in the balance of payments, resulting in Slovenia's gap to the pre-crisis growth of 2008, which has been among the biggest in the EU, to continue to be reduced at a faster pace, IMAD told the STA.
Exports will continue to be the main engine of growth according to all forecasters, with the central bank expecting exports to rise by 4.7% and imports by 3.9% next year.
Private consumption is seen as an increasingly important factor of growth and expectations are that it will be a vital element of recovery next year, taking into consideration the latest spike in consumer confidence.
"We expect in particular an increase in consumption of durable goods, which slumped most during the crisis, while there is also a gradual growth consumption of other goods that represent the bulk of consumption", IMAD says.
The positive trends are attributed to better conditions in the labour market, which are expected to improve further.
"The favourable trends begun in 2014 will continue. After a 1.5% increase in employment this year, we expect an additional growth of about 1% annually over the next two years," IMAD says.
The European Commission expects Slovenia's unemployment rate to drop to 9.2% next year, with the OECD forecasting the rate at 9.1%.
Source: The Slovenia Times