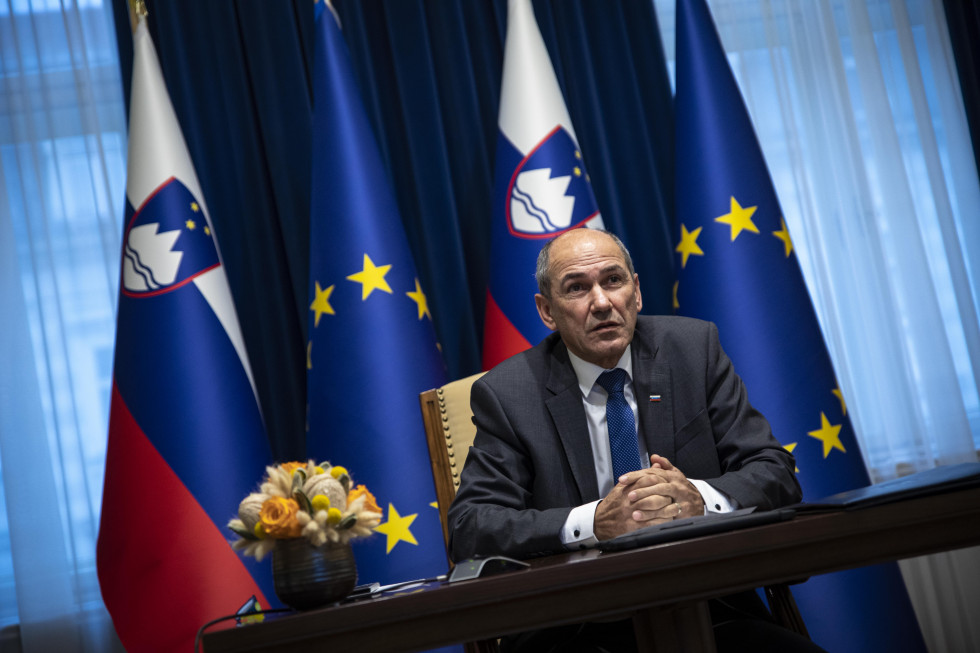 Slovenian Prime Minister Janez Janša pointed out on Twitter, in connection to the easing of measures adopted by the Government to contain and mitigate the spread of the coronavirus, that Japan, which appeared to have contained the epidemic in the first wave, declared a state of emergency again today. "Let me state once again that easing lockdown measures is possible only if we cumulatively meet certain conditions that I mentioned on Tuesday and that are respected in all the countries which have been successful in the fight against the coronavirus.
Prime Minister Janez Janša also listed the following conditions:
The reproduction rate of infection: the number of persons, infected by one person, must be below 1 for a longer period of time;
Legal and technical possibilities must be ensured, as well as sufficient capacities to track infected persons and the possible spread of the virus;
The healthcare system, including intensive care units, must not be overburdened;
Sufficient capacities for testing must be ensured;
The establishment of effective instruments to measure the impacts of this transition.
The PM also urged citizens to stay at home even during the Easter holidays. "Let's respect all hygenic and other measures and help those who can't manage on their own through the Administration of the Republic of Slovenia for Civil Protection and Disaster Relief and humanitarian organisations", the Slovenian Prime Minister added.
Jelko Kacin, the government's spokesperson for the crisis, commented on the situation at the regular daily briefing. He said that the movement of people would remain restricted to municipal borders at least until the weekend next week.
"If we lift the movement restrictions too fast we will all get the false feeling that the epidemic is behind us and that we're safe. We first need to prepare for this scenario", he said.
He explained that the announced easing of retail and service sector restrictions after Easter would be reassessed next Tuesday on the basis of the situation in hospitals. The easing would apply for tyre repair shops, car washes, mechanic shops, and technical goods repair services.
The government is also thinking about relaunching public transport, but Kacin could not yet speak of a timeline.
Meanwhile, opposition parties responded to the developments by mostly stressing the measures needed to be taken in consultation with experts and that results so far have been good, while they also suggest some restrictions could already be lifted./ibna