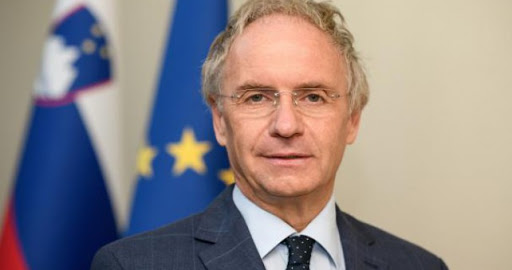 After Interior Minister Aleš Hojs held talks with his Austrian counterpart Karl Nehammer at a conference on migration, Slovenia and Austria have agreed to try out joint surveillance of the shared border using new technologies such as cameras and drones.
The trial will "examine the possibility of effective cooperation in joint border surveillance and the transfer of these practices to the Slovenian-Croatian border, which is more prone to migration pressure", a press release from the Interior Ministry notes.
The meeting took place in the context of a conference on migration featuring the interior ministers of 18 countries, at which it was decided to set up a platform to combat illegal migration on the Balkan route.
The platform, headquartered in Vienna, will facilitate coordination in four segments: border surveillance, return of migrants not entitled to asylum protection, the fight against smugglers of migrants, and the creation of faster and more efficient asylum procedures.
Hojs expressed concern about the situation regarding the migration issue, which he said was similar to 2015. In view of abuses of the asylum procedure, he urged the ministers to "examine their asylum systems and take advantage of methods to prevent this abuse".
"In the past, Slovenia adopted several measures which we are now enhancing. Changes to penal law are ready, and we are changing the foreigners' act and the international protection act to make procedures more efficient", Hojs said.
Hojs also stressed that the protection of external borders was crucial in managing migration through Western Balkans.
"The commitment we are going to make in the joint statement – that countries will to a greater extent support the member states on the EU's external border – is, therefore, all the more important. Slovenia is definitely willing to do this to an even greater extent than so far", the minister was quoted as saying.
Hojs held several bilateral meetings as part of the conference, including with German Interior Minister Horst Seehofer and the head of the European Asylum Support Office, Nina Gregori. /ibna