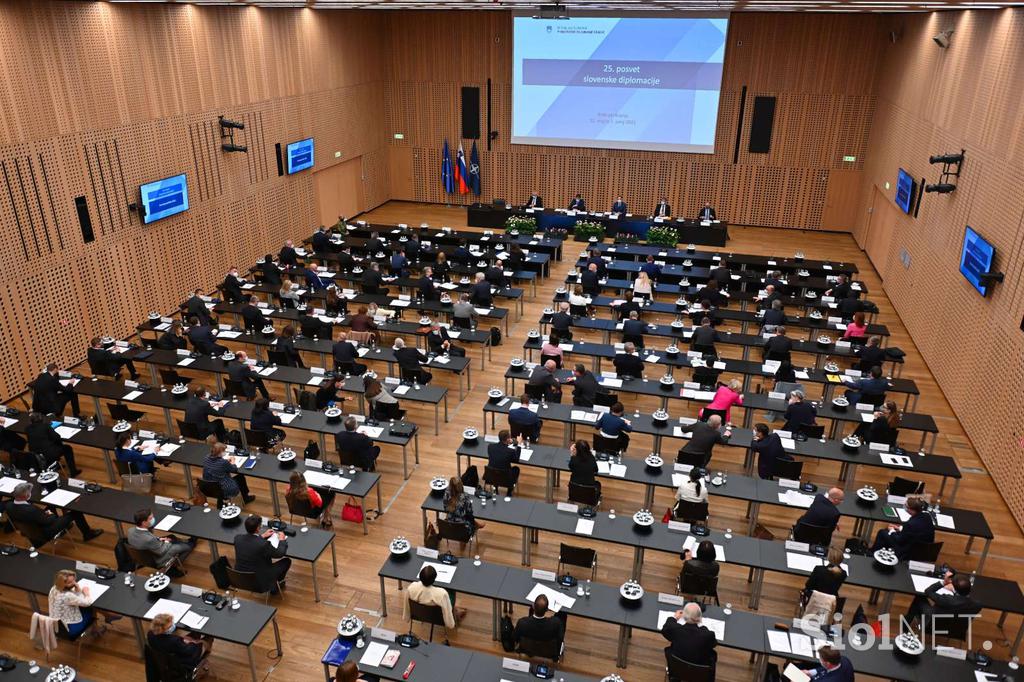 Slovenian diplomats started two-day consultations today on Brdo near Kranj, focused primarily on the presidency of the Council of the European Union in the second half of the year. Foreign Minister Anže Logar expects talks on how to make the best use of the presidency program. "The coming months will be very challenging for all of us," the head of Slovenian diplomacy emphasized.
As he said, Slovenia is well prepared for the presidency of the Council of the European Union, which will take over on July 1. "Therefore, today and tomorrow we will not talk so much about the presidency itself, but rather about how to implement our positions and our commitments from the foreign policy strategy and program of our presidency, and how to improve the outcome of our presidency," Logar said.
Among the most important topics, Logar pointed out the conference on the future of the European Union and the progress of the countries of the Western Balkans on the path to the European Union, especially the beginning of membership negotiations with Northern Macedonia. We have a lot of demanding issues ahead of us, and we will have to roll up our sleeves," the minister told the gathered diplomats.
The implementation of the presidency program will be the topic of today's first panel. Participants will also focus on the question of how and where Slovenian foreign policy should go, which will be the topic of the second panel.
Professor Boštjan Udovič will talk at the third panel with diplomats about the future of the European Union and wider Europe. The fourth panel will be dedicated to the Indo-Pacific region, which, according to Logar, is becoming the main topic of current international relations. The diplomats will be addressed in the afternoon by the President of the Republic Borut Pahor, and on Tuesday by the Prime Minister Janez Janša.
Among the challenges that await Slovenian diplomacy in the near future, Logar pointed out the application of the digital certificate and the unification of measures at the borders. He also pointed out "the renewed increase in the number of Slovenian citizens abroad, who will need our help from time to time."
He also analyzed relations with neighbors and stressed that economic relations and the development of infrastructural ties were at the forefront. This can help overcome some unresolved issues, Logar is convinced.
He especially emphasized Slovenia's initiative with Italy and Croatia for joint management of the Adriatic. Slovenia will have to continue to pay special attention to this area, Logar warned.