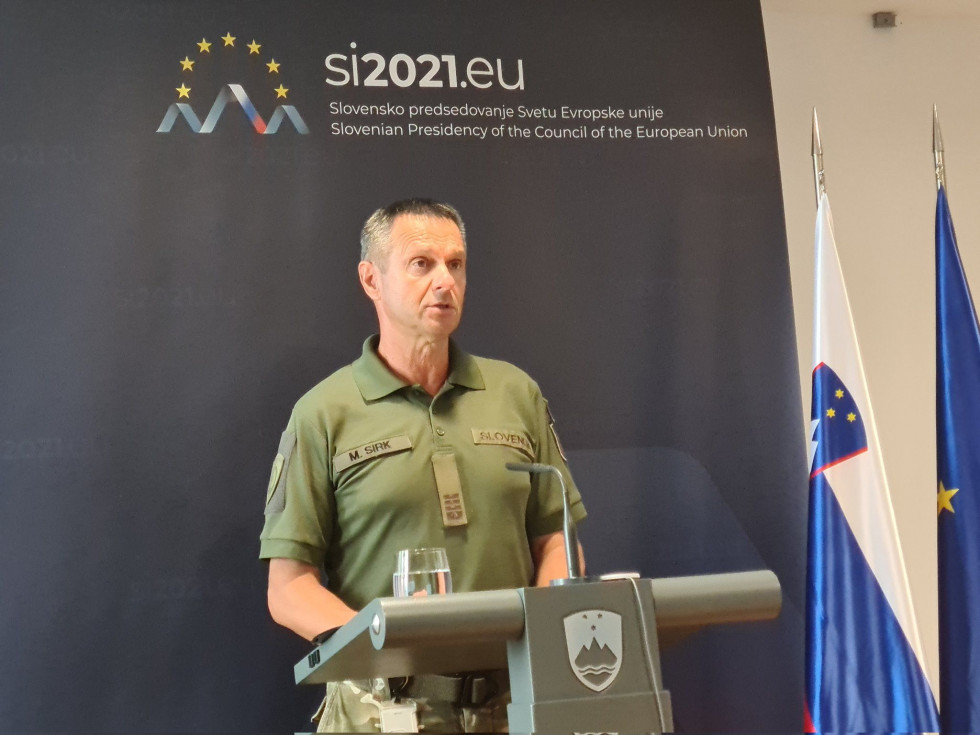 Slovenian Ministry of defence presented at the press conference an informal meeting of European Union defence ministers, which will take place on 1 and 2 September in Brdo pri Kranju as part of the Slovenian Presidency of the Council of the European Union.
All Member States of the European Union and other High Representatives of the European Union, NATO and the United Nations will attend the meeting, chaired by High Representative Josep Borrell. According to the latest information, as many as 25 of the 27 EU defence ministers have confirmed their participation, which indicates how important it is to discuss the topicality and seriousness of the security situation around the world live.
On 2 September, ministers will discuss a number of security challenges, including the situation in Afghanistan, Mali / Sahel and Mozambique. In the light of the current situation in Afghanistan, the ministers will specifically address the security and defence implications of the crisis, which could affect the security situation in Europe. One of Slovenia's main priorities during its presidency of the EU Council in the field of defence and security is also the Western Balkans, which will be discussed by ministers on Thursday.
"The main topic of discussion at the informal meeting of EU ministers will be the Strategic Compass, which will define political guidelines for the development of European defence and security in the next decade in four main pillars: crisis management, capacity development, partnerships and resilience. As the country holding the presidency of the Council of the EU, Slovenia will also make an important co-contribution to the final result through a discussion between EU defence ministers and the drafting of a document during our presidency. This debate on the Compass will be the last of four so-called strategic compass baskets, where ministers will talk about strengthening resilience, countering hybrid threats, external interference and providing access to global strategic domains such as cyberspace, the sea and space," said Slovenian government in the press release issued after the press conference.
The meeting will conclude with a discussion on common geostrategic challenges and opportunities for cooperation with EU partners – NATO and the United Nations. NATO Deputy Secretary-General Mircea Geoanᾶ and UN Under-Secretary-General for Peacekeeping Operations Jean-Pierre Lacroix are invited to the discussion.