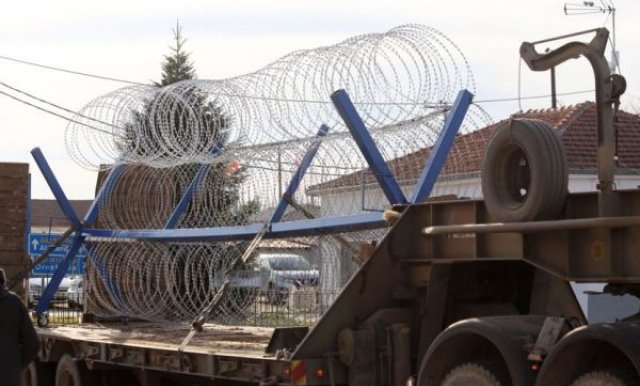 The Slovenian government plans to set up an additional 40 kilometres of "anti-immigrant" fence at its southern border with Croatia by the end of the year.
According to local outlets, Ljubljana has not disclosed the locations along the border with Croatia where the new segments of the fence will be erected. According to the Slovenian Interior Ministry, police will be erecting an additional fence at specific points along its southern border with Croatia in a bid to stop the flow of illegal migrants into the country. The news that Slovenia plans on to extend the current 196 kilometres long fence at the border with Croatia, of which 116 kilometres is razor-wire and 80 kilometres panel fence, is by no means a secret, with the additional 40 kilometres of panel fence being described as an upgrade.
Slovenian Prime Minister Janez Janša and Interior Minister Aleš Hojs presented the plan to Slovenian Parliament when the Janša government was sworn in after the last elections. Since then, Hojs has gone as far as to propose replacing Slovene border police at the border with Croatia with soldiers, noting that illegal migration was also contributing to the spread of coronavirus. The proposal has been temporarily blocked by Slovenian parliament.
However, according to Slovenian media, the Janša administration has not abandoned the idea and has even suggested declaring a national state of emergency, which would give the government the authority to move forward with the plan without the parliament's approval.
Slovenian media say that 1 800 illegal migrants have entered the country since the beginning of 2020, but that almost all of them were immediately returned to the Croatian side of the border./ibna